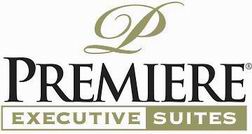 Manitoba and Saskatchewan added to the Premiere Map
March 25, 2010
Canada's largest 'extended-stay' provider creates a new franchise for the Prairies, opening suites in Winnipeg, Regina and Saskatoon
TORONTO, ON – Expansion continues for the only national company providing four star, extended-stay accommodations across Canada. Premiere Executive Suites (PES), now in its eleventh year in business, has recently added three major cities on the Canadian Prairies to its roster of 28 urban centres coast-to-coast.
"Economically, the provinces of Manitoba and Saskatchewan have been growing steadily over the last five years and offer a great opportunity for us," said Jeff Brookhouser, President of Premiere Executive Suites. "There's a number of solid corporate headquarters in both provinces. These provide the home base where employees from satellite offices are often brought in for extended periods of time."
"These folks need places to stay, and there's no better or more consistent provider of affordable, short-term housing than Premiere Executive Suites."
With the establishment of a new single franchise, based in Winnipeg, PES will develop relationships with existing landlords in Winnipeg, Regina and Saskatoon. The initial lineup, completed before the end of 2010, will include 32 suites in these three cities. The franchise will be spearheaded by former business forms senior manager, Sandy Sager, who also has nearly a decade's experience in developing her own training & customer feedback company in Winnipeg.
"This is a very exciting opportunity for me," Ms. Sager said. "It's basically a startup operation with an outstanding existing brand name, in a market area with tremendous potential! I've been working in the Canadian Prairies for the past 21 years and look forward to providing this great area with luxury accommodations at a reasonable price.
"I can't imagine that Premiere won't be equally if not more successful in the Prairies than it has been in every other region."
Premiere Executive Suites will not be the first company to provide extended stay accommodations in Manitoba and Saskatchewan. There are existing facilities in each of the cities, but as Mr. Brookhouser has discovered, "they don't generally meet our standards, and they're not known outside the local market."
Premiere, with its national network, meticulous attention to detail, and continual repeat business, has built an unparalleled reputation in Canada. As their needs for accommodation develop, human resources personnel tend to go immediately to the company's website to see if there's a Premiere facility in a location where they need to place someone.
"That kind of leadership hasn't happened overnight," Mr. Brookhouser says. "It's taken many years of planning, hiring the right people, listening to our clients, and prudent investment. All that, plus a good sense of timing, and understanding that there was a void in the marketplace that was begging to be filled.
"We're confident that our new Prairie franchise will prove to have been as well-planned and well-timed, too."
About Premiere Executive Suites
Premiere Executive Suites operates over 800 suites from coast-to-coast in 28 Canadian centres, as well as properties in Florida and Barbados. The company was founded in 1999 in Nova Scotia, and quickly became the leading provider of executive extended stay accommodation in Canada. The industry generates an estimated $300 million in annual revenues in Canada, and nearly $3 billion in the United States.
-30-
For more information contact
:
Jim Deeks
Primary Counsel Group Inc.
Phone: 416-689-8421
Website: jdeeks@primarycounsel.com