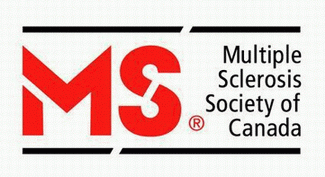 MS Awareness Month: $6.7 million in new research funding approved
May 3, 2010
Toronto, May 3, 2010 – Kicking off multiple sclerosis awareness month this year, the MS Society of Canada announced $6.7 million in new research funding. Pending acceptance of the awards, it is expected that $4.2 million of the total will go towards 18 operating grants and $2.5 million in 80 academic and career development awards.
Additional funds will be announced in the middle of June for chronic cerebrospinal venous insufficiency (CCSVI) and MS research, the topic that has been the talk of the MS community since late 2009.
"Momentum has never been stronger in the field of MS research with many promising pathways for discovery and new therapies," says Yves Savoie, president and chief executive officer of the MS Society of Canada. "Thanks to the generosity of donors across the country, we are able to fund some of the world's most compelling MS research. In doing so, we solidify our global reputation as being leaders in ending MS. In addition, I look forward to mid-June when we will be announcing additional research funding related to CCSVI and MS."
For more information about MS research please read the MS Society of Canada publication Multiple Sclerosis Research: The Effort to End MS.
May has been recognized as MS Awareness Month since the mid-1970s. The Multiple Sclerosis Society of Canada and MS supporters will be engaged in awareness activities across the country:
* Fundraising events like the MS Walk and the MS Carnation Campaign are taking place in various cities throughout Canada.
* On May 5, MS Society volunteers will present carnations to Members of Parliament as they enter the House of Commons with advocacy meetings taking place on both May 5 and 6.
* A special radio program focused on MS and supported by Novartis will air locally and live on the Internet on AM740 on May 8, 8:00 a.m. – 9:00 a.m ET.
* Also on May 8, Mr. Lube will be donating $5 from every oil change to the MS Society.
* A special teleconference will take place on May 27 giving participants the opportunity to ask Dr. Ruth Ann Marrie, director of the Winnipeg MS clinic, questions about MS.
* Downloadable MS awareness posters are available at http://www.mssociety.ca/en/media-downloads.htm
* World MS Day will be recognized around the world on May 26. To celebrate, host an MS Global Dinner Party. Proceeds support research projects in both Canada and abroad.
To become involved locally, contact your local MS Society chapter or division. Call 1-800-268-7582 or go to www.mssociety.ca
For more information contact
:
Stewart Wong
Communications and Media Relations
Multiple Sclerosis Society of Canada
Phone: 416-967-3025
Email: stewart.wong@mssociety.ca
Website: www.mssociety.ca
Click here to view our Sources Listing:
Topics: