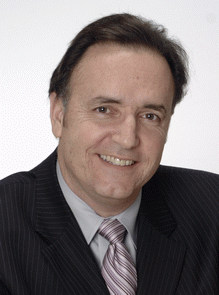 Sources welcomes Richard Martin
May 3, 2010
Sources welcomes a new member: Richard Martin.
Richard Martin is President and Founder of Alcera Consulting Inc. He helps individuals and organizations to thrive and leverage opportunities in the face of rapid change, risk and uncertainty. He works with public and private sector clients, both profit and non-profit, to improve their strategy, leadership, and execution.
Richard Martin est le fondateur et président d'Alcera Conseil de gestion inc. Il aide les individus et les organisations à prospérer et à exploiter les opportunités en dépit des changements, des risques et des incertitudes. Ses clients sont des organisations avec et sans but lucratif oeuvrant dans les secteurs public et privé et il travaille avec eux pour améliorer leur stratégie, leur performance et le leadership de leurs cadres.
For more information contact
:
Richard Martin
Phone: 514-453-3993
Email: richard.martin@alcera.ca
Website: www.alcera.ca
Click here to view our Sources Listing:
Topics: