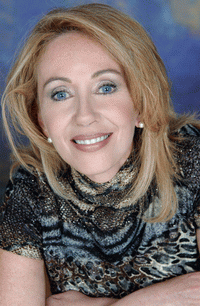 Celiac Disease And Gluten–Free Diet Experts Go Online To Inform The Public
June 1, 2010
The growth of the gluten-free food industry has been exponential. With it has been the number of questions about celiac disease and the immensely popular gluten-free diet. In mid-June 2010, anyone with hi-speed internet or a telephone can have their questions answered, live, by two leading North American experts.
Shelley Case, Registered Dietitian and renowned author of the bestselling Gluten-Free Diet: A Comprehensive Resource Guide, will host two telephone/webinars, June 15, 2010 at 8:30pm ET and June 22, 2010 at 8:30pm ET. After that, Daniel Leffler, MD, MS, Assistant Professor of Medicine, Harvard Medical School, and Division of Gastroenterology at BIDMC, will host another live telephone/webinar on July 13, 2010 at 8:30pm ET.
This access to these experts is free to the public, sponsored by riceworks™ Gourmet Brown Rice Crisps. Ms. Case will cover information on celiac disease and gluten sensitivity, plus offer tips and facts for managing a gluten-free diet. Dr Leffer will cover topics from his new book Real Life with Celiac Disease. These include screening and diagnosis, associated conditions, food allergies and intolerances, complications, non-gastrointestinal manifestations, and celiac disease versus gluten intolerance. To sign up for the free telephone/webinars visit www.GlutenFreeSnacksForMe.com
"There's a lot of confusion out there regarding the gluten-free diet and celiac disease," says Tricia Ryan, Director of Marketing for riceworks®, a gluten-free snack and appropriate sponsor for the event. "This is an opportunity to clear up some of the misunderstandings."
Understanding The Disease
Celiac disease is an autoimmune disorder affecting the small intestine. It's marked by an inability to process nutrients due to inflammation caused by a reaction to gluten from the grains wheat, rye and barley. The only known effective treatment is a strict gluten-free diet for life.
Which is not easy to live by. "Wheat is almost everywhere," observes Ms Ryan. "It means that people with celiac disease can't enjoy breads, pastas or even the occasional beer."
Although stats vary over how common celiac disease is, prevalence of the disease is estimated to range from 0.5% to 2% of the population. Furthermore, many people are living with this condition every day but not aware - perhaps over 95% of those with the disease according to the National Institute of Health.
Understanding The Diet
Meanwhile, the very trendy gluten-free diet has grown in popularity since the crash and burn of the low-carb craze. The reason this diet works for some is that avoidance of any one food group can initially result in a calorie reduction in your daily intake. However, Ms Ryan is quick to add, "Extreme diets don't work. Sensible eating, supplemented by regular exercise does."
The Explosion Of The Gluten-Free Economy
Between 2004 and 2009, sales of gluten-free foods has soared by almost 75%. "And riceworks™ is part of that growth," says Ms Ryan. "It's a little indulgence snack-lovers can enjoy without missing out on great taste or a satisfying crunch."
But as for enjoying the occasional beer? "That can be part of a balanced life too. For a gluten-free dieter, gluten-free beer is now available or I'd suggest a nice glass of red wine."
About Shelley Case
Shelley Case, RD, is a leading international nutrition expert on celiac disease and the gluten-free diet. A popular speaker and educator, she is a frequent guest on television and radio. Her book "Gluten-Free Diet" is the most comprehensive resource on the market.
About Daniel Leffler
Daniel Leffler, MD, MS, Assistant Professor of Medicine, Harvard Medical School, and Division of Gastroenterology at BIDMC, has just launched his book "Real Life with Celiac Disease."
About Shearer's Foods, Inc.
A manufacturer of branded and private label snack foods including potato chips, tortilla chips and extruded snacks. The firm's signature product, riceworks® Gourmet Brown Rice Crisps, is a tasty and popular whole grain gluten-free snack that has won kudos from snack lovers in the United States, Canada and Great Britain. For more information about the product visit www.riceworks.com
For more information contact
:
Tricia Ryan
Shearer's Foods, Inc.
Phone: 800-665-3880
Email: tricia@themarketingchefs.com
Website: www.glutenfreesnacksforme.com
Click here to view our Sources Listing:
Topics: