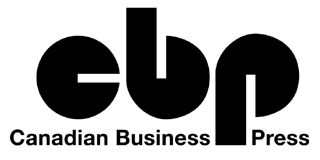 CBP Announces the 2010-2011 Board of Directors
July 8, 2010
TORONTO – The Canadian Business Press (CBP) announced the names of the 2010-2011 Board of Directors and Officers, on June 29, at its 91st Annual General Meeting held in Toronto. Direct representatives of the association gathered at the Westin Prince Hotel to receive the chairman's report, the financial statements and elect three new directors. Kevin Brown, President of MediaEDGE; Laura Dunphy, President and Publisher of Salon Communications Inc. and Doni White, Circulation Director of IT World Canada Inc. joined the 14-member board to serve three-year terms. All three members reside in Toronto.
"We started the fiscal year, already feeling the effects of the slowing economy and our membership numbers have declined further due to several publishing companies not renewing in this fiscal year. However, our Kenneth R. Wilson Awards program enjoyed greater participation from last year and it was a tremendous success with a new venue and format," said John W. Kerr Jr., Chairman, CBP.
"We enjoyed strong financial and moral support from our Associate Members, the Ontario Media Development Corporation and Canadian Heritage; for which I would like to express the appreciation of all Members of Canadian Business Press. I would like to thank the current Board members for their support and encouragement over the last year. I am confident that our new Directors will bring vitality and fresh ideas to our Board table.
"In the fall, the Board approved proceeding with the industry information sources study conducted by Starch Research to measure the effectiveness of specialized business publications versus other information sources. The results of the study, released in April 2010, are available on our website and demonstrate again that b2b titles are the most important source of information after the internet in seven industry sectors," noted Kerr.
The following officers were elected to serve a second term:
Chair – John W. Kerr Jr., Chief Executive Officer, Kerrwil Publications Ltd., Toronto
1st Vice-Chair – James O. Hall, President, Keith Communications Inc., Mississauga
2nd Vice-Chair – Mark Vreugdenhil, Publisher, Newcom Business Media, Toronto
Past Chairman – Alex Papanou, Vice-President, Business Information Group, Toronto
The following CBP directors are serving the remainder of their three-year terms:
• Jeff Brownlee, Publisher, Canadian Manufacturers and Exporters, Toronto
• Bruce Creighton, President, Business Information Group, Toronto
• Lee Ann Knudsen, Publisher, Landscape Ontario Horticultural Trades Association, Milton
• Terri Pavelic, Publisher, Promotive Communications, Aurora
• David McClung, President, Baxter Travel Media Inc., Toronto
• Michael Swan, President, Swan-Erickson Publishing Inc., Oakville
• Bill Whitelaw, President, JuneWarren – Nickle's Energy Group, Calgary
Three retiring directors were recognized with certificates for their years of service to the CBP Board at the meeting: Michael Atkins, Chairman of IT World Canada Inc., served 25 years; Brian Light, Past President of Salon Communications Inc., served 14 years and Rosanna Caira, Editor and Publisher at Kostuch Publications Limited, was acknowledged for her six years on the Board.
Following the meeting, Bruce Creighton presented highlights of CBP's Strategic Plan for 2010-2011.
The Canadian Business Press (CBP), established in 1920 and incorporated as a not-for-profit association in 1981, is the industry association for Canada's 740 businesses, professional and farm publications across Canada. CBP works to promote the business publishing as a medium for advertising and as a prime source of information for and about Canadian business, industry, the professions and government. Additional information is available at www.cbp.ca.
-30-
For more information contact
:
Karen Dalton
Executive Director
Canadian Business Press
Phone: 416-239-1022
Email: kdalton@cbp.ca
Website: www.cbp.ca
Click here to view our Sources Listing:
Topics: