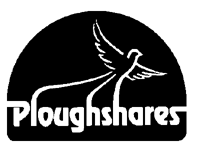 Countdown to Zero Gets Thumbs Up From Canadians Working for Nuclear Disarmament
July 26, 2010
Toronto
Members of several Canadian groups working towards nuclear disarmament enthusiastically recommend Lucy Walker's documentary Countdown to Zero, which opens on July 30th. The film outlines the nuclear threat in today's post-Cold War world.
John Polanyi, scientist and Nobel Laureate, has been a life long advocate for nuclear disarmament. He says: "a powerful film on the greatest issue of our age; the nuclear threat. If you haven't seen it; go. I have seen it, and shall go again."
Cesar Jaramillo, a program associate with Project Ploughshares, the ecumenical peace agency of the Canadian Council of Churches, says: "the grave threat posed by nuclear weapons and the urgency of complete disarmament are well known within the policy community. The contribution of a documentary like Countdown to Zero is that it introduces these issues to a wider audience and helps galvanize much-needed public support for concrete steps toward nuclear disarmament."
Seriously, Time to Stop, a Toronto-based group that raises awareness of nuclear weapons among young people, endorses the film. President Martha Goodings says: "we encourage high school students to debate the pros and cons of nuclear disarmament but only after they have learned the basic facts. This film gives people the facts."
Anna Jaikaran, a member of Science for Peace, an organization of mainly Canadian scientists working together to promote peace worldwide, says: "everyone has heard about the possibility of rogue states and terrorists getting nuclear weapons. If you want to understand that threat, you should see Countdown to Zero."
For more information contact
:
Anna Jaikaran
Board Member
Science for Peace
Phone: 647 938-5739
Email: annajaikaran@gmail.com
Website: www.scienceforpeace.ca
Martha Goodings
President
Seriously, Time to Stop
Phone: (416) 932-5687
Email: contact@seriouslytimetostop.com
Website: www.seriouslytimetostop.com
Cesar Jaramillo
Program Associate
Project Ploughshares
Phone: (519) 888-6541
Email: cjaramillo@ploughshares.ca
Website: www.ploughshares.ca
Click here to view our Sources Listing:
Topics: