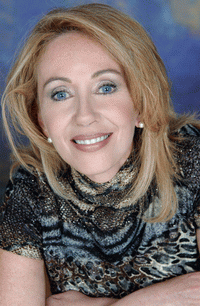 Fundraising Walk on August 14 Benefits Homeless Women in Crisis at St. Clare Inn in Toronto
August 4, 2010
St. Clare Inn – a shelter for homeless women with mental health issues who are in crisis – urgently seeks individuals to help raise funds and friends for this worthwhile cause by participating in the first-ever 5k 'Linda's Walk' on Saturday August 14. The walk gets underway at St. Bonaventure Church in Don Mills, 1300 Leslie Street, (Lawrence Ave. and Leslie Street) from 8:00 a.m. to 12:00 p.m.
The fundraising walk is named in memory of Linda – a homeless woman who was only 40 years old when she died after living for years on the streets of Don Mills. The 5k walk through the neighborhoods where Linda lived before she died alone after struggling with mental health issues is dedicated to her memory – and to building a better future for other homeless women who find themselves in the same situation. The death of this homeless woman was a catalyst for the establishment of St. Clare Inn – a safe and secure Toronto-based residence dedicated to helping women rebuild their lives and journey towards wellness and a better quality of life. The program is spearheaded by the Franciscan Friars, along with the help of dedicated lay people, and relies to a great extent on donations to help homeless women rebuild their lives.
Friar Tom Purcell, Executive Director of St. Clare Inn, says that 'While Linda's death was tragic, she was the catalyst for the creation of St. Clare Inn, a safe place where women like Linda who are homeless and dealing with mental health issues can live with dignity while journeying towards wellness and a better quality of life."
One woman helped by the program said, "I forgot what a real mattress and a real pillow felt like. I guess this is what heaven is like."
The registration fee ($25 for adults, $15 for young people 12 to 16, and no charge for kids under 12), goes directly to support St. Clare Inn. The registration fee for the 5k walk sponsored by Revera includes a St. Clare Inn T-shirt, a warm up with a fitness trainer, water stations along the route and a complementary barbeque after the walk. Your participation and support will keep Linda's legacy of hope alive, increase public awareness about the issues homeless women face while living on the streets, and give women like Linda a place to call home.
Other sponsors include: Bellagio Beauty & Spa, Better Living Health & Community Services, Greenview Lodge, Japan Camera, Karen Millar Realtor, K-Wood Kitchens, Murray E. Newbigging Funeral Home, Northmount School, Riceworks Gourmet Brown Rice Crisps, Small Things, Toronto Autowash, The UPS Store and Warners Automotive.
St. Clare Inn is sponsored by the Friends of Saint Francis, charitable registration number 88498 6910 RR0001.
For more information, call 416-447-5571 or visit our website www.stclareinn.org.
For more information contact
:
Friar Tom Purcell
St. Clare Inn
Phone: 416-447-5571
Email: info@stclareinn.org
Website: www.stclareinn.org
Click here to view our Sources Listing:
Topics: