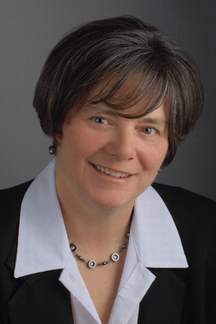 Workplace Conflict Expert interviewed for CBC series on Workplace Harassment
May 9, 2011
Ruth Sirman, Mediator and Workplace Conflict Expert, will be interviewed as part of Julie Ireton's Workplace Harassment Series on Ottawa Morning, CBC Radio on Tuesday May 10, 2011 at 7.15am. The series will be heard on Ottawa morning, The Current and World Report on Monday May 9 and Tuesday May 10.
Harassment, bullying and unacceptable behaviour sadly are too common in many workplace environments. The impact of workplace harassment can be grim for the targeted individuals, their co-workers and for the organization, even at the federal government level. Career implications, stress, frustration, fear of repercussions and uncertainty about how the organization will deal with the situation can create high levels of stress and distraction that can bring productivity to a halt.
In some cases a behaviour that is perceived to be inappropriate is nothing more than one person being oblivious to the impact they are unintentionally having on someone else. In other situations the harassing / bullying behaviour has become a habitual and in some cases, vicious power play that creates an ongoing toxic atmosphere in the workplace.
While positive workplace relationships and atmosphere are what we all hope for, they are not guaranteed as part of a person's employment. How someone experiences their working environment is influenced by their personal perceptions of what's acceptable and what's not and their tolerance levels for others. These along with many other factors contribute to the individual's productivity, willingness to contribute and their level of comfort in the workplace.
Leading employers are increasingly cognizant of the costs of unresolved and poorly resolved bullying and conflict issues. "There are a number of reasons as to why harassment occurs in a workplace," Sirman describes. "If the message from the employer and management is not clear as to what behaviour is acceptable, or if bullying and harassment behaviour is rewarded because the focus is more on results than how those results were achieved, there will likely be problems. Complaints are increasing as harassment and bullying, like drinking and driving, is becoming less socially acceptable".
While bullying and harassment in the workplace have the potential to be complex and complicated issues, there are simple strategies that can be put in place to minimize the risks and create healthy workplaces. As mediators who specialize in working with large complex conflicts in dysfunctional situations, we recognize the challenges in trying to sort out what is personal perception, what is rhetoric, what is rumour and what is the actual reality of what happens on a day to day operational basis. Individual's intent and other's reactions are a big part of what leads to the problem," Sirman explains.
ABOUT CANMEDIATE INTERNATIONAL
CMI's professional team are Workplace and Organizational Conflict Experts who specialize in supporting large groups and organizations to address the interpersonal and systemic conflicts facing them in order to create healthier and more productive workplaces. CMI offers a full range of Alternative Dispute Resolution services that are specifically tailored for the workplace, business, government and community environments. They have a solid reputation across North America and internationally for providing credible and professional service to enhance client's success and improve the bottom line.
For more information, go to:
CanMediate International
272 Gore Street, Almonte, ON K0A 1A0
Phone: 613-256-3852 Fax: 613-256-1472
E-mail: info@canmediate.com / Website: http://www.canmediate.com/
For more information contact
:
Ruth Sirman
President and Senior Mediator
CanMediate INternational
Phone: 613-256-3852
Cell: 613-298-8105
Email: rsirman@canmediate.com
Website: www.canmediate.com
Click here to view our Sources Listing:
Topics: