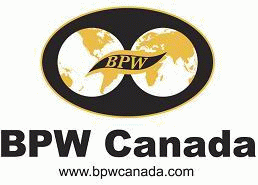 Prohibition of Polygamy Up-held
November 26, 2011
The Canadian Federation of Business and Professional Women is pleased to learn that the constitutionality of Canada's criminal prohibition of polygamy has been upheld by the Supreme Court in Vancouver. In a decision by Chief Justice Robert Bauman the court held that multiple marriages are illegal under Section 193 of the Criminal Code of Canada.
BPW Canada is extremely gratified to learn of the decision of Mr. Justice Bauman regarding the polygamy law. This decision is the first step towards enabling the prosecution of those who continue to practice exploitative polygamy in Canada.
BPW Canada agrees with the Bountiful Roundtable that the harmful effects of the practice of polygamy result in sexual abuse of women and girls, lack of adequate education for members of the polygamous community of Bountiful and in cross-border trafficking of girls, many of them under the age of 18, to satisfy the precepts of their religious beliefs that the men of the community must have many wives to enter heaven. Basic human rights of the women and children, and many of the young men in this community, have been denied by this practice.
Members of the Bountiful Roundtable include representatives from CFUW (Canadian Federation of University Women), BC Teachers Federation, West Coast LEAF, Vancouver Council of Women, Vancouver YWCA, Mennonite Central Committee, Canadian Council for Refugees (BC Steering Committee, Anti-Trafficking), and Altering Destiny through Education.
For more information contact
:
Doris Hall
President
The Canadian Federation of Business and Professional Women (BPW Canada)
Phone: 519 473-3505
Cell: 519 317-3505
Email: dorish@rogers.com
Website: www.bpwcanada.com
Doris Hall
President
The Canadian Federation of Business and Professional Women (BPW Canada)
Phone: 519-858-5125
Email: dorish@rogers.comdoris.hall@curocom.ca
Website: www.bpwcanada.com
Maureen Johnston
Bountiful Roundtable Co-Chair
Bountiful Roundtable Co-Chairs
Email: mjohnston@telus.net
Click here to view our Sources Listing:
Topics: