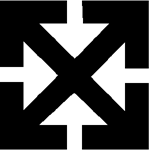 Other Voices: The Connexions Newsletter
July 3, 2014
Connexions is pleased to announce the publication of Other Voices, the new bi-weekly Connexions newsletter.
Other Voices is intended to be a means for keeping Connexions' friends, and anyone interested in Connexions' work, informed about what's new at Connexions, as well as to provide news about the broader world of progressive archives, people's history projects, and social justice news generally.
Each issue will spotlight new additions to the Connexions.org website – including materials from the Connexions Archive & Library that have been digitized and made available online – as well as a selection of publications, resources, websites, and news items.
Features include "This week on Connexions.org", spotlighting articles on climate politics, twenty-first century land grabs, and treasures from the Connexions Archive; Website of the week (Medialens.org is spotlighted), and Topic of the Week: Surveillance.
Also featured is People's History and Grassroots Archives News, with news about the Canadian Lesbian and Gay Archives; Lawrence & Wishart's attempt to claim copyright of the Collected Works of Marx and Engels and force a taken-down of digital versions; the proposal to destroy the records of the Indian residential schools inquiry; and an update on the Harper governments destruction of federal science and environmental libraries.
The Other Voices newsletter is available by email, and on the Connexions website at http://www.connexions.org/Media/CXNL-2014-07-03.htm
For more information contact
:
Ulli Diemer
Connexions
Phone: 416-964-5735
Email: mailroom@connexions.org
Website: http://www.connexions.org/Media/CXNL-2014-07-03.htm
Click here to view our Sources Listing:
Topics: