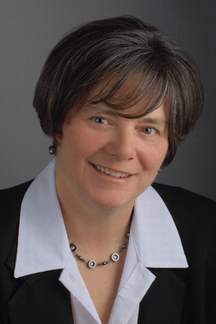 Conflict knows no boundaries - CanMediate International's Ruth Sirman at World Summit in Budapest, Hungary
August 16, 2010
16 August, 2010 – CanMediate International president Ruth Sirman will be presenting at the Organization Development World Summit (ODWS), a forum that brings together OD practitioners from around the world, August 22-26, 2010 in Budapest, Hungary.
Sirman will be conducting a workshop for participants on Surviving Resolution Resistant Super-Conflicts in Organizations, August 24, 2010 at the ODWS. "The goal of this session is to provide a forum where participants at the conference can discuss the realities of tough conflicts in organizations, share knowledge and the experience of working in this field," Sirman explains.
As organizations develop and grow, conflict is an inevitable factor that has the potential to be a positive inspiration for dialogue and constructive change or the negative force that tears the organization apart. Most organizations find themselves somewhere in between these two extremes. Whether the organization relies on paid employees, volunteer labour or members to get the job done and make it successful, internal conflict can create major negative impacts on people's lives irrespective of where it occurs.
The atmosphere and culture within an organization is a powerful force that contributes to the experience of all who encounter it. It can also impact on recruitment, retention, productivity, morale, burnout and stress levels. Consequently, there is both a financial cost to conflict as well as the toll it takes on the people involved..
"Successful and powerful organizations have learned to understand what is going on behind the scenes, recognize the warning signs, and have put strategies in place to help address issues effectively. This investment in learning and development can make the difference between achieving a positive end result and creating a negative outcome where the focus remains on the internal drama rather than meeting the mandate and getting the job done," Sirman states. "Workshop attendees will have a chance to gain knowledge and tools to deal with these challenging situations." Organizational Development practitioners are uniquely positioned to support organizations to find the right expertise and take the necessary steps to get their conflicts resolved effectively and get everyone back to work.
***
ABOUT CANMEDIATE INTERNATIONAL
CMI's professional team are Workplace and Organizational Conflict Experts who specialize in supporting large groups and organizations to address the interpersonal and systemic conflicts facing them in order to create healthier and more productive workplaces. CMI offers a full range of Alternative Dispute Resolution services that are specifically tailored for the workplace, business, government and community environments. They have a solid reputation across North America and internationally for providing credible and professional service to enhance client's success and improve the bottom line.
For more information, go to:
CanMediate International
272 Gore Street, Almonte, ON K0A 1A0
Phone: 613-256-3852 Fax: 613-256-1472
Website: http://www.canmediate.com/
E-mail: info@canmediate.com
For more information contact
:
Ruth Sirman
President and Senior Mediator
CanMediate International
Phone: 613-256-3852
Cell: 613-298-8105
Email: rsirman@canmediate.com
Website: www.canmediate.com
Julie Lowry
Executive Assistant
CanMediate International
Phone: 613-256-3852
Email: jlowry@canmediate.com
Website: www.canmediate.com
Click here to view our Sources Listing:
Topics: