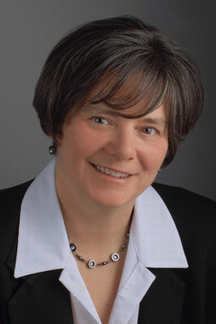 What's your default Conflict Blueprint™? CanMediate's Ruth Sirman to appear on Roger's Daytime-Ottawa
November 17, 2010
Ruth Sirman, Mediator and Workplace Conflict Expert, will be appearing on Rogers Daytime Ottawa on Wednesday November 17, 2010 at 11:10 am to discuss our individual responses to conflict when it arises and how that response can escalate conflicts – in the workplace and in other areas of life.
What do you bring to the table in a conflict situation? Does it help or hinder resolving it?
Every human being has a default pattern that defines our instinctive reactions in conflict situations. Most of us are unaware what that pattern is, where it came from and whether it is supporting our success or impeding it. However, our own personal Conflict Blueprint is a key factor in defining our reactions, our personal leadership style, and our choices particularly in those times when our response is most important – in situations of crisis and conflict.
While there are many factors that influence what goes on in an organization, few things have the potential to derail the group's capacity to function normally like a good conflict. And unresolved or poorly resolved conflict can rapidly escalate a minor problem into a negative dynamic that can create unparalleled levels of dysfunctionality, stress, tension and disruption. Everyone has a default Conflict Blueprint that influences their own personal reactions. In a workplace the combination of personal styles plus the organizational culture and the level and style of leadership in the organization can heavily influence the success (or failure) of the organization to achieve the results it requires for success.
"As mediators who specialize in working with large complex conflicts in dysfunctional situations, we recognize the challenges in creating work teams with positive dynamics and the capacity to deal effectively with the day to day conflicts and stressors that happen. Understanding the role that these default conflict drivers we all have, can help us to determine if our default style of addressing conflict is supporting our success or getting in our way" Sirman explains.
The increasing focus on creating healthy working environments puts an added amount of attention on conflict in the workplace. As employers, managers and employees work to create positive and healthy working environments, greater understanding and knowledge of what causes conflicts to escalate can make the difference between a dysfunctional working environment that risks complaints, grievances and investigations and a healthy working environment that contributes to a successful and productive organization.
***
ABOUT CANMEDIATE INTERNATIONAL
CMI's professional team are Workplace and Organizational Conflict Experts who specialize in supporting large groups and organizations to address the interpersonal and systemic conflicts facing them in order to create healthier and more productive workplaces. CMI offers a full range of Alternative Dispute Resolution services that are specifically tailored for the workplace, business, government and community environments. They have a solid reputation across North America and internationally for providing credible and professional service to enhance client's success and improve the bottom line.
For more information contact
:
Ruth Sirman
President and Senior Mediator
CanMediate International
Phone: 613-256-3852
Cell: 613-298-8105
Email: rsirman@canmediate.com
Website: www.canmediate.com
Click here to view our Sources Listing:
Topics: