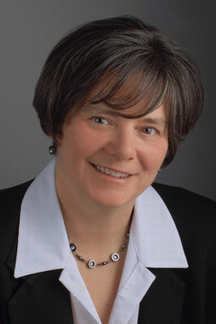 CanMediate Int'l Gives Free Course as Fundraiser for United Way
March 15, 2011
FOR IMMEDIATE RELEASE
ATTENTION EVENT COORDINATORS
CanMediate Int'l Gives Free Course as Fundraiser for United Way
Ottawa, ON (March 30, 2011) – CanMediate International is hosting its popular, interactive session Discover Your Conflict Blueprint™-Your RQTM (Resolution Quotient™) in Kanata, Ontario on Thursday, March 30, 2011 at The Country Inn and Suites. This event is being offered free of charge with voluntary contributions accepted in support of the United Way-Centreaide Ottawa.
Conflict consumes vast quantities of time and energy for Canadians both at work and at home. Many are discovering more success in their careers and personal relationships by increasing their understanding of the mysteries behind conflict in relationships. CanMediate International's Discover Your RQ™ session provides participants with the opportunity to explore these mysteries and develop strategies for improving their success through better conflict management. This session will also explore participants' default response to conflict situations, where that response comes from, and whether it contributes to their success or gets in the way (their Conflict Blueprint™). Ultimately, it enables an individual to begin to understand and reprogram their default Conflict Blueprint™ to help support their success and enhance their lives.
This is the third year CanMediate International has partnered with The Country Inn and Suites to facilitate this event for the United Way. The meeting room is being donated and all session fees are being waived with all monetary contributions going to support the United Way-Centreaide Ottawa.
Discover Your Conflict Blueprint™ PROGRAM MEETING INFORMATION
Location: The Country Inn and Suites, 578 Terry Fox Drive
Date: Wednesday, March 30, 2011
Time: 6:30 PM to 9:30 PM
Cost: FREE (voluntary contribution only)
For more information and to register: admin@canmediate.com
***
ABOUT CANMEDIATE INTERNATIONAL
Committed to empowering individuals and groups to resolve disputes early and constructively, the professionals at CanMediate International are workplace conflict experts. The group offers a full range of conflict and dispute resolution processes that are specifically tailored for the workplace, business, church, family and school environments. CanMediate International has achieved a solid reputation across North America for providing interesting, relevant, and practical information to participants who can enhance their success in all aspects of their lives.
For more information, go to:
CanMediate International
272 Gore Street
Almonte, ON K0A 1A0
Phone: 613.256.3852 Fax: 613.256.1472
Website: http://www.canmediate.com/
E-mail: info@canmediate.com
ABOUT THE COUNTRY INN AND SUITES OTTAWA WEST
The Country Inn and Suites Ottawa West invites guests to a wide array of amenities and services designed to make you feel right at home. Located at 578 Terry Fox Drive in Kanata, the hotel offers an indoor pool, sauna, state of the art business center, and video conferencing in the meeting room. The Continental Plus Breakfast is complimentary to overnight guests seven days a week.
ABOUT THE UNITED WAY OF CANADA - CENTREAIDE CANADA (UWC-CC)
The United Way-Centreaide Ottawa is a non-profit organization that acts as a voice for its members within the Canadian and international voluntary sector. The organization provides leadership programs and services to its members.
# # #
For more information contact
:
Ruth Sirman
CanMediate International
Phone: 613-256-3852
Email: rsirman@canmediate.com
Website: www.canmediate.com
Click here to view our Sources Listing:
Topics: