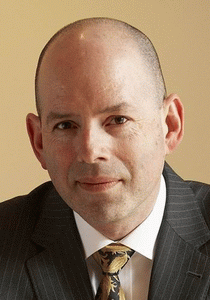 The Cost of 'free' Social Media
May 11, 2011
The hidden cost and why we pay it
Toronto, May 11th, 2011 – We all enjoy the free photo sharing, free newfound friends, free professional connections, and free social gaming that social media offers us. But there is a price to pay for everything and this 'free'dom comes with a cost.
Upon examining these Social Media venues, including Google, we can see the hidden price tag. "All of these venues have a business model that provides free consumer functionality in exchange for user-generated content and user demographic information," says Randall Craig, social media expert and author of Social Media for Business and the Online PR & Social Media series. "The advertiser is willing to pay for tightly targeted audiences, and this gives the Social Media venues a powerful economic incentive to ask us to provide more and more personal information. And as we crave community and connection, we are happy to do this."
Social media definitely has value; it is being used by individuals, charities, corporations and governments to engage their stakeholders. In many ways it has become a vital service. But can we look so favorably on social media if the users do not know how their information may ultimately be used. Surprisingly, the other side has no idea either, given the pace of innovation. Google, while its mantra may still be "do no evil," is busy gathering our information in maps, emails, clicking patterns, searches, and dozens of other ways. So are Microsoft, Facebook, Yahoo and others. Most of us freely volunteer information about ourselves in our social media profiles. And we freely give these companies our credit card numbers, addresses, and mothers' maiden names.
"We are soothed by the strict access control about what someone might see on our Facebook page, while behind the scenes our data is connected together in ways we cannot possibly imagine." Adds Craig, "They know more about us and our likes and dislikes than our most intimate friends. And unlike previous methods of market research, they know about us specifically, not just in aggregate." This complete profile, which includes our relationships, is a bonanza for marketers, ad agencies and the social media venues that serve as hubs. The eventual consolidation of the 300+ social media venues will pour even more data into the mix, making each of our social graphs even more transparent to the companies who control them and inevitably profit from them.
But this is not necessarily bad. Targeting reduces ads that are intrusive or irrelevant – this benefits both consumers and advertisers. The collection and connection of the data has spawned a veritable tech boom – also good. And the free functionality is incredibly powerful.
Without a clear understanding of how our information is being used, the cost of our 'free'dom won't be known, until it is too late. "Creating an inventory of which sites have your credit cards, home address, mobile and traditional phones, resume, and other personal data is a good start." Suggests Craig. Free may mean free, but it doesn't mean it's without cost.
Since 1994, Randall Craig has been advising on web and social media strategy. He is the author of six books including the newly published Social Media for Business and the Online PR and Social Media series. For more information about Randall Craig visit www.randallcraig.com. View the following Randall Craig video for more strategic tips on using 'free' social media to engage potential customers: Using social media to move your customer along the relationship curve (http://miniurl.com/107668)
Related Tipsheets to this article are:
No Social Media Dial Tone
http://www.randallcraig.com/no-social-media-dial-tone/
Multi-snacking
http://www.randallcraig.com/multi-snacking/
-30-
For more information contact:
Randall Craig
416.256.7773 x101 / Randall@ptadvisors.com
Carolyn Bergshoeff
416.256.7773 x 103 / Carolyn@ptadvisors.com
For more information contact
:
Randall Craig
President
Pinetree Advisors
Phone: 416-256-7773 x101
Email: Randall@RandallCraig.com
Website: www.RandallCraig.com
Click here to view our Sources Listing:
Topics: