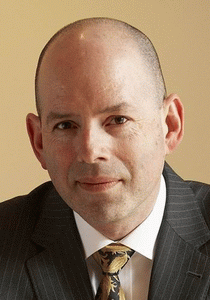 Social Media Damage Control: Preventing the Viral Crisis
May 25, 2011
Toronto, May 25, 2011 - Social media is a fabulous tool to broadcast the positive, but when others start repeating, re-tweeting, and adding to a negative message, the problem can become a crisis. This crisis can quickly spiral out of control leaving a company's reputation damaged and public opinion sinking.
"Many organizations have jumped on the Social Media bandwagon, but are woefully unprepared when something goes wrong," says Randall Craig, co-author of Social Media for Business.
Craig offers five main strategies that companies can use to become prepared and prevent a major social media crisis:
1. Anticipate: If there is a problem, it is fairly certain that people will find out about it. Says Craig: "By announcing and addressing it beforehand, you appear more honest, pro-active and customer-focused."
2. Ignore: Ignoring the problem as it arises is a common strategy in organizations, but merely because they are ignorant of the conversations currently underway. Put a monitoring process in place, then make the decision to ignore or not. The rationale for ignoring an issue is simple: why pour fuel on the fire? The troublemaker is likely hoping to make your response as much "the story" as the original issue.
3. Engage: In this strategy, you seek to open a dialogue with the troublemaker and the wider social media community. While you may not have the authority to solve the situation, you may be able to demonstrate reasonableness, compassion and understanding. Done properly, you will not only diffuse the situation, but also learn something important that can be fed back into your organization's product development or service delivery processes.
4. Fight: Fighting can happen through aggressive engagement, it can happen through legal channels (e.g. threats), or it can happen by invoking the social media venue's terms of service. The problem with the fight strategy is that your fight can quickly become the story, particularly if it fits the David and Goliath "insensitive big corporation" narrative. Craig notes, "This strategy should only be used once the troublemaker crosses a line, or other crisis techniques have proven unsatisfactory."
5. Solicit Support: You do not need to do anything alone! Whenever a contentious issue arises, reach out to your supporters: use a tool such as Twitter, or contact directly by picking up the phone/writing an email. Your goal with this strategy is to ask your engaged community to advocate on your behalf. A third party endorsement (or rebuttal) is more powerful than anything that you can say yourself.
Adds Craig: "You may not encounter a crisis this week, but the key is to be prepared well before the problem starts. It's more effective to have a crisis plan in place so that if it's needed, you'll be ready."
Since 1994, Randall Craig has advised on web and social media strategy. Craig is author of six books including Social Media for Business and the Online PR and Social Media series. Visit Randall's blog at www.RandallCraig.com.
-30-
For information, contact:
Randall Craig
416.256.7773 x101 / Randall@ptadvisors.com
Carolyn Bergshoeff
416.256.7773 x 103 / Carolyn@ptadvisors.com
Read more about social media from Randall Craig by visiting some of his weekly tipsheets.
47 Tough Social Media Questions:
http://www.randallcraig.com/47toughsocialmediaquestions/
Location or Credibility?:
http://www.randallcraig.com/tipsheet_location_or_credibili/
Video:
http://blip.tv/prospeakingTV/randall-craig-on-social-media-cheap-smart-or-trusted-4998449
For more information contact
:
Randall Craig
President
Pinetree Advisors
Phone: 416-456-7773
Email: Randall@ptadvisors.com
Website: www.RandallCraig.com
Click here to view our Sources Listing:
Topics: