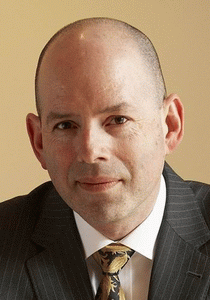 Three Tips to Keep Your Followers Engaged
September 14, 2011
It can be a frustrating experience to have read a blog post or listened to a presentation, only to find that you are unable recall what was written or said. This can be even more frustrating if you are the one who wrote it.
There are many possible reasons for this, but often the culprit is a lack of focus in the message itself. "There are often little tricks that you can introduce to help write more effectively," says Randall Craig, social media expert author of the Online PR and Social Media series. "Whether you are writing your blog, Tweeting, posting on Facebook, or writing a speech, you always want it to be well-written and remembered."
Craig offers these suggestions:
1. Keep your post, email, or presentation to one key topic. If a second topic is equally important, then create a second post, email or presentation.
2. Personalize your message, in order to help the reader or listener understand the relevance to them.
3. The Rule of Three: strengthen your key message with three supporting pillars. They can be examples, implications, stories, statistics, or just about anything. Beyond the benefit of reinforcing, your audience may identify with these pillars better... which leads to better recall of your key point.
This article models the very advice that it gives. The key topic is how to improve recall. The personalization happens in the first paragraph, where it is tied into the frustration that many of us feel, either as communicators or as readers/listeners. And the three supporting pillars are obvious: key topic, personalize, and Rule of Three.
Adds Craig: "Use the Rule of Three in your next presentation, email, or blog post. You'll be more focused and your audience will have more recall... resulting in a far greater impact."
Since 1994, Randall Craig has advised on web and social media strategy. He is the author of six books including the newly published Social Media for Business and the Online PR and Social Media series. You can check out Randall's blog at www.RandallCraig.com.
-30-
For more information contact:
Randall Craig
416.256.7773 x101 / Randall@ptadvisors.com
Carolyn Bergshoeff
416.256.7773 x 103 / Carolyn@ptadvisors.com
For more information contact
:
Randall Craig
President
Pinetree Advisors
Phone: 416-256-7773 x101
Email: request@ptadvisors.com
Website: www.RandallCraig.com
Click here to view our Sources Listing:
Topics: