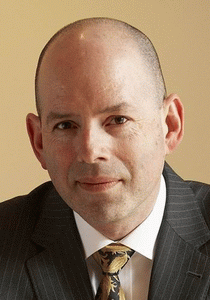 Juggling Social Media: Which ball can you drop?
October 5, 2011
Toronto, October 5th, 2011 - At what point did social media take over? Likely, when companies embarked on social media the extent of the commitment was yet unknown. Filling in a profile, asking for and responding to connection requests. Then asking for and responding to recommendation requests, asking and responding to questions, and joining or starting a number of groups. Then adding more onto the profile, including reading lists, calendars, blogs, Slideshare files, and all manner of other functionality. Thinking you were done and breathing a sigh of relief, until the next day, when it was necessary to check what yesterday's connections were doing and respond, check out the group conversations and respond, then check out who viewed the organization's profile and check out theirs.
Then a similar process is repeated with Facebook, Twitter, Google+ and other social networks. It seems that each year, or lately each month, more and more social media activity is layered on, all for a dubious return on investment.
"What is silly is when some people and organizations fight back by exempting themselves completely from this race," says Randall Craig, social media and web strategist and author of six books including the Online PR and Social Media series. "They lock up social media access during the working hours, have a 'no social media' blanket policy, and pretend that the 750M Facebook users and 100M LinkedIn users among others don't include prospective clients, job candidates, and other interested parties."
On the other extreme, it is dangerous when people and organizations buy into social media so strongly that the social media tail begins wagging the corporate strategy dog.
Adds Craig: "A more effective approach is to cut one social media activity whenever a new one is added. This forces an evaluation of all of your activities to determine which ones are no longer pulling their weight. At the end of the day you may decide not to cut anything, but at least you are asking the question." A good starting point is to identify the social media activity that is no longer yielding you a return. Even if it is your favorite activity, you know what to do - or rather stop doing.
Since 1994, Randall Craig has been advising on web and social media strategy. He is the author of six books including the newly published Social Media for Business and the Online PR and Social Media series. For more information about Randall Craig visit www.randallcraig.com.
-30-
For more information contact:
Randall Craig
416.256.7773 x101 / Randall@ptadvisors.com
Carolyn Bergshoeff
416.256.7773 x 103 / Carolyn@ptadvisors.com
Tipsheets:
http://www.randallcraig.com/no-social-media-dial-tone/
No Social Media Dial Tone
http://www.randallcraig.com/multi-snacking/
Multi-snacking
Video:
Using social media to move your customer along the relationship curve.
http://miniurl.com/107668
For more information contact
:
Randall Craig
President
Pinetree Advisors Inc.
Phone: 416-256-7773 x101
Email: randall@ptadvisors.com
Website: www.RandallCraig.com
Click here to view our Sources Listing:
Topics: