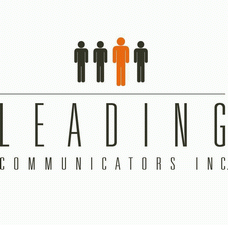 Sources welcomes Leading Communicators Inc.
June 18, 2009
Leadership communication: Assessments & Solutions
How do leaders engage and influence others?
The key to this is leadership communication. Our expertise is in assessing a leader's effectiveness, identifying the gaps, and providing the solutions that make the leader more effective.
Our unique software diagnostic, Speakcheck®, measures and scores over 150 elements essential to a leader's communications effectiveness. Applied to speeches, presentations, media interviews, etc., its findings are precise, detailed and comprehensive.
We can use Speakcheck to assess a leader's communication within minutes of its delivery, and discuss its effectiveness in detail. We can also compare leaders' Speakcheck scores.
For more information contact
:
Marianne Gobeil
APR, Founding Partner
Leading Communicators Inc.
Phone: 416-340-2500
Email: mgobeil@leadingcommunications.com
Website: www.leadingcommunicators.com
Morley Katz
M.A.Sc., P.Eng, Partner
Leading Communicators Inc.
Phone: 416-340-2500
Email: mkatz@leadingcommunicators.com
Website: www.leadingcommunicators.com
Topics: