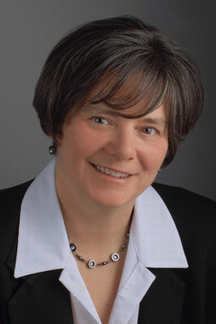 Bully-Proof Your Workplace – Ruth Sirman to Speak on CTV /A\ Morning Ottawa
August 17, 2010
OTTAWA, ON (August 17, 2010) – Ruth Sirman, Mediator and Workplace Conflict Expert, will be appearing on CTV /A\ Morning Ottawa on Wednesday August 18, 2010 at 7:20 am to discuss the issue of workplace bullying.
Harassment, bullying and unacceptable behaviour sadly are too common in many workplace environments. The impact of workplace bullying can be grim for the targeted individuals, their co-workers and also for the organization. Career implications, stress, frustration, fear of repercussions and uncertainty about how the organization will deal with the situation can create high levels of stress and distraction that can bring productivity to a halt.
The growing significance of the topic of workplace violence and harassment is clearly demonstrated by the increasing prevalence of anti-harassment policies in many organizations and legislation such as the new Ontario Bill 168. Such policies are designed to clarify expectations about what constitutes acceptable behaviour and provide a framework to deal with workplace bullying and harassment. Leading employers are increasingly cognizant of the costs of unresolved and poorly resolved bullying and conflict issues. "There are a number of reasons as to why bullying occurs in a workplace," Sirman describes. "If the message from the employer and management is not clear as to what behaviour is acceptable, or if bullying behaviour is rewarded because the focus is more on results than how those results were achieved, there will likely be problems. Bullying, like drinking and driving, is becoming less socially acceptable".
While bullying and harassment in the workplace have the potential to be complex and complicated issues, there are simple strategies that can be put in place to minimize the risks and create healthy workplaces.
For more information contact
:
Ruth Sirman
President and Senior Mediator
CanMediate International
Phone: 613-256-3852
Email: info@canmediate.com
Website: www.canmediate.com
Click here to view our Sources Listing:
Topics: