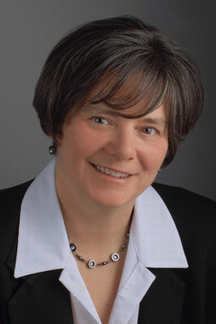 CanMediate International's Ruth Sirman to participate in social impact project to reduce conflict in Berettyóújfalu, Hungary
August 26, 2010
17 August, 2010 – CanMediate International president Ruth Sirman will be participating in the newly launched project "Social Impact – Leave your Development Footprint" Project as part of the Organization Development World Summit2010 (ODWS), a forum that brings together OD practitioners from around the world, August 22-26, 2010 in Budapest, Hungary.
Sirman will be one of several international experts who will be working with various Hungarian community groups, Not-for-profits and NGO's around the country to network, share expertise and learn from each other. The project aims to create a unique opportunity for the Summit Participants to develop local non-profit organizations and communities before and after the Summit. The objective of the project is to create new methodologies and new ways of thinking by providing opportunities for networking and support as well as sharing expertise and best practices.
Sirman will be working with the Igazgyöngy Foundation in Berettyóújfalu a community of approximately 17,000 in Eastern Hungary near the Russian border. This is one of the poorest areas in Hungary. The Foundation works with Roma children and the community to help develop life skills and improve prospects through art and other community projects. The objective of the work with the Social Impact Project is to help the organization develop better ways to resolve conflicts, build cooperation and find ways to increase tolerance amongst cultures. Sirman's knowledge and experience in working in the field of conflict management and engaging cooperation has been a strong influence on why she has been selected for this particular project.
Each project will have an international consultant, a local OD practitioner and a member of the Social Impact Project team from the ODWS 2010. The groups will present a report to the participants of the World Summit on the work that has been done prior to the conference and the ongoing plans to continue the work following the World Summit. The presentation for the Igazgyöngy Foundation will be held on 23 August, 2010 from 3:00 – 4:30 pm.
***
ABOUT CANMEDIATE INTERNATIONAL
CMI's professional team are Workplace and Organizational Conflict Experts who specialize in supporting large groups and organizations to address the interpersonal and systemic conflicts facing them in order to create healthier and more productive workplaces. CMI offers a full range of Alternative Dispute Resolution services that are specifically tailored for the workplace, business, government and community environments. They have a solid reputation across North America and internationally for providing credible and professional service to enhance client's success and improve the bottom line.
For more information contact
:
Ruth Sirman
President and Senior Mediator
CanMediate International
Phone: 613-256-3852
Email: info@canmediate.com
Website: www.canmediate.com
Click here to view our Sources Listing:
Topics: