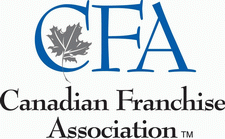 Canadian Franchise Association (CFA) Identifies Hot Sector Trends in Franchising for 2011
February 16, 2011
(Toronto, ON) January 6, 2011… A recent analysis of emerging trends in franchising by the Canadian Franchise Association (CFA) (www.cfa.ca) provides a glimpse at the hottest sectors for 2011. Published in an article entitled "Emerging Franchise Trends for 2011" in the January/February 2011 issue of FranchiseCanada magazine, this analysis compares the growth of franchise listings in the FranchiseCanada Directory from 2010 to 2011. The article highlights the following sectors as emerging franchising trends:
Commercial and Residential Services
Representing a wide range of services from junk removal to carpet cleaning and smoke, fire and water restoration, the Commercial and Residential Services category grew by 47%. These companies help Canadians save time as well as offer specialized expertise.
Advertising / Marketing / Promotional Products and Services
The growth of small businesses has greatly helped the growth of this category, which typically provides marketing and promotional services to other businesses. The Advertising / Marketing / Promotional Products and Services category grew 45% over the past year.
Children's Products and Services
As a result of Canadian's emphasis on the family, there has been significant growth in children's services over the past few years and listings in the Children's Products and Services category grew by 37% from 2010 to 2011.
Business Consultants / Services / Training
With the growing number of people starting small businesses, there's been a growth in the number of services they need. The demand for these services has been steadily growing with the Business Consultants / Services / Training category ranked in last year's emerging trends and again this year with an increase in listings of 29%.
Seniors / Home Care and Services
Canada's aging population is growing and this category in franchising provides realistic and affordable options for seniors that require assistance but want to stay at home as long as possible. Seniors / Home Care services has made its way onto the list for three consecutive years, with an increase in listings of 29% from 2010 to 2011.
"Franchising is a dynamic and growing way for people to get into business for themselves and these trends illustrate the many franchise opportunities available in a diverse array of industries," says Lorraine McLachlan, CFA President & CEO. "Regardless of franchising trends, it's important to explore all opportunities carefully with the appropriate due diligence. Nothing can replace the knowledge learned from face-to-face communication."
As Canada's only all-franchise show, The Franchise Show is an excellent resource for people interested in exploring the possibilities offered through franchising. Produced by CFA, The Franchise Show is a unique way for prospective franchisees to directly obtain information – in person – from franchisors representing a range of franchise concepts. It is the best way for a prospective franchisee to find the franchise that best matches their needs. With many of Canada's best-known brands, The Franchise Show provides a venue for attendees to get their questions answered as well as obtain valuable, up-to-date information.
Free information seminars on how to own and operate your own business are open to all attendees throughout the weekend. For more individual consultation, the Ask the Experts booth gives serious investors and first-time attendees the opportunity to speak one-on-one with consultants, lawyers and accountants who specialize in franchising and have their specific questions answered free of charge.
As the national voice of franchising in Canada, CFA provides guidance and valuable, up-to-date information through its many resources designed to help individuals learn about franchising as well as how to investigate a franchise before investing in one. Some of these resources include FranchiseCanada magazine, annual FranchiseCanada Directory, the CFA Information Kit, website (www.cfa.ca), its many educational events and tradeshows like The Franchise Show.
The Franchise Show
Dates: Saturday, February 26 and Sunday, February 27
Time: 11 a.m. to 5 p.m.
Location: Toronto Congress Centre, North Building, Hall H – 650 Dixon Road (at Highway 401)
Web: www.thefranchiseshow.ca
About the Canadian Franchise Association (CFA)
With almost 500 corporate members nation-wide, representing many of Canada's best-known brands, the Canadian Franchise Association is the national voice of franchising in Canada and works with all levels of government to ensure the development of industry-made solutions. CFA promotes excellence in franchising and educates Canadians about franchising, specific franchise opportunities and proper due diligence. For more information, visit www.cfa.ca.
About FranchiseCanada
FranchiseCanada magazine is a bi-monthly consumer magazine for everyone interested in learning about franchising and franchise opportunities in Canada. Published by the CFA, FranchiseCanada empowers its readers with knowledge and understanding about the rewarding franchise business model and inspires through stories of success and the opportunities available in franchising. Both FranchiseCanada magazine and Directory are available across the country at select bookstores and newsstands, including Chapters-Indigo, Shoppers Drug Mart, Gateway Newstands and HDS-Relay stores. Online, it is available thorugh the CFA website (www.cfa.ca) and through Magazines Canada (magazinescanada.ca/consumer). The January/February 2011 issue is the official magazine of The Franchise Show in Toronto, February 26 and 27. For more information about FranchiseCanada and to subscribe, visit www.cfa.ca or call 800-665-4232 ext. 233.
# # #
For more information contact
:
John Sacke
President
Sacke & Associates
Phone: 416-493-5723 ext. 201
Email: johns@sackepr.com
Kenny Chan
Manager, Communications
Canadian Franchise Associations
Phone: 800-665-4232 ext. 232
Email: kchan@cfa.ca
Website: www.cfa.ca
Click here to view our Sources Listing:
Topics: