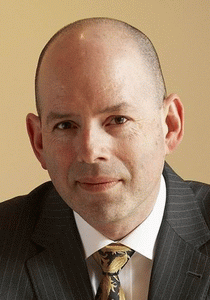 Will Facebook take over the world?
April 20, 2011
And three reasons why we will let them.
Toronto, April 20, 2011 – Perceived as a time-waster and on-line haunt for teens and twenty-somethings, the reality is that it has grown well beyond the original confines of social networking. And when it busts out of its walled garden completely, it will have profound implications for government, other businesses, and each of us as individuals.
"Many people are blindly assisting Facebook's strategy to take over the world. This isn't a particularly bad thing – in fact, it is a win-win-win proposition, for consumers, merchants, and Facebook itself" says Randall Craig, social media expert and author of the Online PR and Social Media series. "The development of street cred, and a solid economic model, is the goal."
The Facebook stealth strategy to do this:
1. Facebook developed some clever code that allowed webmasters to put "Like" buttons throughout their site. By clicking on the embedded button, users become complicit in a process that helps Facebook not just reach out to these other sites, but to actually embed this external content within Facebook itself. Website owners have learned to "trust" Facebook.
2. Facebook offers site owners and their users another clever nugget of functionality - the ability for users to logon/register using their Facebook ID's. This develops a network of external sites that are comfortably dependent on Facebook, and whose developers feel very comfortable using Facebook-embedded code.
3. Facebook created their own currency: "credits". These have been virtual rewards in Facebook games that when "spent", can give the user extra capabilities or access. What we are starting to see, and will continue to see, is the migration of Facebook credits from a virtual currency to a real one. The actual credits take on value within Facebook, as games and apps "give" credits to winners, or "give" credits for even more valuable personal information. People will want to spend the credits they have earned.
But this is just the beginning. "Why should Facebook be content with hundreds of thousands of web merchants, when there are millions of bricks and mortar businesses that would jump to lower transaction fees in a second?" asks Craig, "As Visa and MasterCard processing fees have risen substantially, there is a window of opportunity for an organization that's big enough to offer an alternative – like Facebook. If these merchants are already accepting Facebook credits on their websites, it is just a simple step to accept them in the real world."
The delivery of these payments is but a detail: perhaps a new "credit card", or cellphones with built-in Near Field Communications. Of course, the retailer can just "bank" the credits, less the transaction fee, or they can recycle the credits within the Facebook ecosystem to pay for more advertising. Facebook might even cut them a deal. And with Facebook being the only site with a vision this big, every other site will become a niche player, at best.
Adds Craig: "Facebook won't take over the world in a traditional sense, but they will come close."
-30-
Since 1994, Randall Craig has been advising on web and social media strategy. He is the author of six books including the newly published Social Media for Business and the Online PR and Social Media series. For more information about Randall Craig visit www.randallcraig.com.
To schedule an interview or to read a more detailed paper on this topic, please contact:
Randall Craig
416.256.7773 x101 / Randall@ptadvisors.com
Carolyn Bergshoeff
416.256.7773 x 103 / Carolyn@ptadvisors.com
For more information contact
:
Randall Craig
Phone: 416-256-7773
Email: randall@ptadvisors
Carolyn Bergshoeff
Phone: 416-256-7773
Email: carolyn@ptadvisors.com
Click here to view our Sources Listing:
Topics: