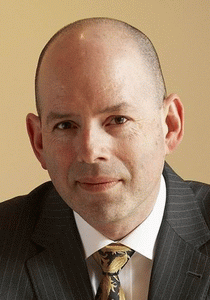 Wasting your time on social media: Four rules for social media ROI
April 27, 2011
Toronto, April 27, 2011 – Using social media as a corporate tool can yield some excellent results, but too many people and businesses waste time doing activities that yield very little. They engage in social media, often for the sole reason that "everyone" is on it so they should be too.
"Your social media efforts need to be strategic," says Randall Craig, a leading expert in social media and co-author of Social Media for Business. "Otherwise, it's a time-waster."
Craig suggests these simple guidelines to make for a more productive social media investment:
1. Survey customers and prospects to see where they spend their time online. While it is true that prospects can be found "everywhere", they likely will congregate on some sites more than others. In other words, if they are not on YouTube, why spend your time there?
2. Ask what they are doing while online. This information can provide clues for how to interact with them. Helping them do more of what they want to do is easier than getting them to do what they are not. For example, if they are looking for product support, then your blog might focus on this topic. If they are using social media for product research, sponsor a contest for users to submit product usage videos. If they are spending their time playing games, consider developing one, or paying for a "product placement" within a popular game.
3. Ask what they might be interested in gaining through social media. If they are looking for support, then create YouTube how-to videos, or a moderated customer support forum. If they are looking for deals, then start a Twitter feed with early notification of sales, or text messages with special discount codes.
4. Set specific objectives. Monitor and measure the impact of your social media time investment against them. This will help verify that the efforts are yielding results.
Adds Craig: "The whole notion of social media is all about the conversation. To get a higher social media return on investment, use the very medium to make sure that this happens and stop doing things that don't yield results. It is too easy to let the pipe dream of building followers, contacts, and connections distract from the hard reality that some activities are just not worth doing."
Randall Craig has been advising on web and social media strategy since 1994. He has authored six books including the newly released Social Media for Business and the Online PR and Social Media series. More information about Randall Craig can be found at www.RandallCraig.com
-30-
For more information, contact:
Randall Craig
416.256.7773 x 101 / Randall@ptadvisors.com
Carolyn Bergshoeff
416.256.7773 x 103 / Carolyn@ptadvisors.com
For more information contact
:
Randall
President
Pinetree Advisors
Phone: 416-256-7773
Email: Randall@ptadvisors.com
Website: www.ptadvisors.com
Click here to view our Sources Listing:
Topics: