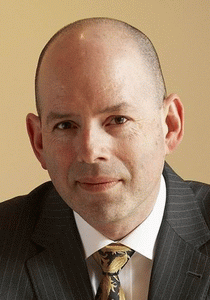 Social Media: Does the (whole) Company Good
May 19, 2011
Social media beyond marketing is typically forgotten
Toronto, May 19, 2011 – It is unfortunate that the marketer, advertiser, and PR personnel of the world are typically the "owners" of social media within an organization. The development of relationships is critically important in just about every organizational department, and social media is a simple tool that can strengthen those relationships.
"It's not surprising that the departments associated with the sales process take over the company's social media presence," says Randall Craig, social media expert and author of the Online PR and Social Media series "But there are easy ways for other departments to get involved."
Craig offers some social media actions for different departments:
HR: Source candidates; tweet about job postings; check references
Supply Chain: Supplier due diligence and reviews; tweet about upcoming RFP's and current inventory levels.
Investor Relations: Send notifications about upcoming financial reporting; solicit questions for investor calls and meetings.
Legal: Monitor and identify inappropriate use of trademarks and copyrights.
Craig adds: "Find out which groups in your organization are using social media. If it's stuck exclusively in the clutches of marketing and IT, find a way to embed more social media and collaboration within your organization. Your relationships will be stronger – as will the business."
Since 1994, Randall Craig has been advising on web and social media strategy. He is the author of six books including the newly published Social Media for Business and the Online PR and Social Media series. For more information visit www.randallcraig.com.
-30-
For more information contact:
Randall Craig
416.256.7773 x101 / Randall@ptadvisors.com
Carolyn Bergshoeff
416.256.7773 x 103 / Carolyn@ptadvisors.com
Read more from Randall Craig on the subject:
http://www.randallcraig.com/special-social-secret-sauce-improving-social-media-roi/
Improving Social Media ROI
http://www.randallcraig.com/buzz-the-buzz/
Buzz the Buzz
For more information contact
:
Randall Craig
President
Pinetree Advisors
Phone: 416-456-7773 x101
Email: Randall@ptadvisors.com
Website: www.RandallCraig.com
Click here to view our Sources Listing:
Topics: