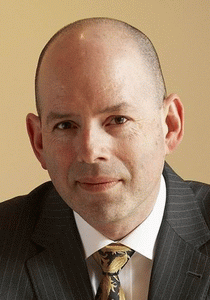 Social Media Real Estate: The matter of location
June 1, 2011
Toronto, June 1, 2011 - With so many Social Media sites out there, it may be challenging to know where or how you should you spend your time. It used to be fairly simple: For business, spend time on LinkedIn. For personal, use Facebook or MySpace. If you have videos, then go to YouTube. Choosing the correct social media forum could make your message credible and build your reputation.
The choices of social media are far more complicated today. There are many more social media venues out there. There are corporately hosted discussion groups, industry forums, third-party blogs, Twitter lists and so on.
"So what if there are hundreds of social media sites, " says Randall Craig, co-author of Social Media for Business, "You should be wherever your target audience is. If they spend their time in a specific LinkedIn group, then that's where you should be. If they follow a particular person on Twitter, then you should do that too. And if they aren't on social media at all... then perhaps you shouldn't be either. "
Look for the communities that are actively discussing your interests. Instead of just reading their posts, consider how you can become part of this community. Adds Craig: "Each valuable contribution earns you credibility in the eyes of your target audience." Unlike the world of real estate, location does not matter: credibility and reputation do.
Since 1994, Randall Craig has advised on web and social media strategy. He is the author of six books including the Online PR and Social Media series and Social Media for Business. You can visit Randall's blog at www.randallcraig.com.
-30-
For more information, contact:
Randall Craig
416.256.7773 x101 / Randall@ptadvisors.com
Carolyn Bergshoeff
416.256.7773 x 103 / Carolyn@ptadvisors.com
To hear Randall Speak on a similar topic visit:
http://blip.tv/prospeakingTV/randall-craig-on-social-media-efficiency-4998502
To read more on this subject by Randall Craig, visit:
http://www.randallcraig.com/tipsheet_the_seven_steps_of_so/
The Seven Steps of Social Media Engagement
http://www.randallcraig.com/tipsheet_sms_social_media_syst/
SMS: Social Media System
For more information contact
:
Randall Craig
President
Pinetree Advisors
Phone: 416-256-7773
Email: randall@ptadvisors.com
Website: www.RandallCraig.com
Click here to view our Sources Listing:
Topics: