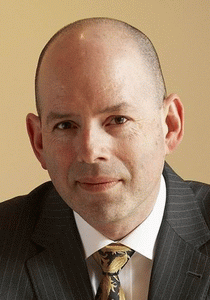 Social Media Innovation: Promotion vs. Prevention
July 13, 2011
Toronto, July 13, 2011 - Every town has them: outdated laws. With little or no relevance in today's society, we see such rules as silly and ineffective. Laws such as: 'no throwing abandoned hoop skirts onto the street', or 'No walking backward while eating chestnuts' are relics from a previous time. Unfortunately, many organizations face a similar problem: rules and regulations that have far outlived their useful lives.
"Innovation requires flexibility – yet rules and regulations breed inflexibility," says Randall Craig, web and social media expert and author of the Online PR and Social Media series. "Inflexibility causes a permanent competitive disadvantage, as other more agile organizations jump into the fray, altering the market with their new thinking." By using the tools of innovation to connect more directly to their stakeholders, they are raising the bar and gaining a competitive edge.
In fact, under cover of terms like security, privacy, technology architecture, and "policy", many organizations are stifling not just innovation, but also customer service, employee motivation, and ultimately profitability.
These rules and regulations are felt no more keenly than in the areas of social media, marketing, and technology. "While the preventers of innovation are doing their jobs," adds Randall Craig, "the smart and the quick organizations are reaping the benefits of social CRM, cloud computing/Software as a Service, community building, and collaboration." They are embracing the Facebook Generation, and the Facebook generation is embracing them.
Though it is not suggested that there be a disregard for security, privacy, and similar policies, there needs to be a recognition that in most organizations these concerns should be addressed in a way that encourages – not prevents – innovation.
-30-
Since 1994, Randall Craig has advised on web and social media strategy. He is the author of six books including the Online PR and Social Media series. You can visit Randall's blog at www.randallcraig.com.
For more information contact:
Randall Craig
416.256.7773 x101 / Randall@ptadvisors.com
Carolyn Bergshoeff
416.256.7773 x 103 / Carolyn@ptadvisors.com
For more information contact
:
Randall Craig
President
Pinetree Advisors
Phone: 416-256-7773 x101
Email: Randall@ptadvisors.com
Website: www.RandallCraig.com
Click here to view our Sources Listing:
Topics: