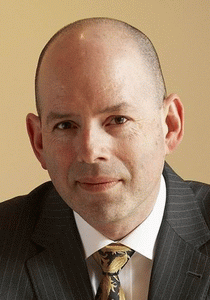 Three Top Tips for Improving Social Media ROI
August 10, 2011
Toronto: August 10, 2011 - When looking at their corporate social media initiatives, many senior executives wonder why there isn't a better return on their investment. Despite implementing clever campaigns, marketers secretly worry about the same thing. Is there a special ingredient that can guarantee to improve any social media campaign? Yes there is – sort of.
Randall Craig, social media and web strategist, offers three suggestions that can dramatically improve social media results every time:
1. Create the baseline, not the campaign: There should be an ongoing, low-level effort to grow engagement over the long term. This baseline group of people will amplify any specific campaign: the bigger the baseline, the greater the multiplier effect. Of course, to be smart, the objectives of any campaign should include growing the baseline.
2. Engagement on all three levels – Industry, Corporate, and Individual: The impact and engagement of any message is directly connected to the compatibility between industry strategy, specific corporate social media strategy, and individual strategy. Too often, corporate social media campaigns neglect the impact that the employee group can make, or they duplicate, or ignore, what an industry association is doing. Industry associations often have no idea what they could or should be doing, so they fail to move the needle in their market at all. While it is not as "sexy" as designing a social media campaign, professional marketers must manage "up" and inspire industry initiatives, and manage "down" to empower and engage their own workforce.
3. Don't chase the shiny object: Just about anything is possible, but too often organizations are seduced by the new. Don't forget to tie your social media investment directly back to your business objectives: what impact will the initiative have on new leads, sales, customer service, new candidate recruitment, etc? If you start with a goal in mind, you will focus on results, instead of the shiny object.
There are other things too, but these three go a long way to amplifying the message, and leveraging the investment.
-30-
Since 1994, Randall Craig has advised on web and social media strategy. He is the author of six books including the Online PR and Social Media series. More information about Randall Craig can be found at www.randallcraig.com. And to see more of Randall Craig on social media visit: http://blip.tv/file/get/Randallcraig-RandallCraigOnSocialMediaEfficiency448.m4v
For more information contact:
Randall Craig
416.256.7773 x101 / Randall@ptadvisors.com
Carolyn Bergshoeff
416.256.7773 x 103 / Carolyn@ptadvisors.com
For more information contact
:
Randall Craig
President
Pinetree Advisors
Phone: 416-256-7773 x101
Email: Randall@ptadvisors.com
Website: www.RandallCraig.com
Click here to view our Sources Listing:
Topics: