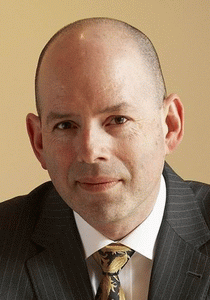 Entitled to Everyone's Opinion: Social media 'Comments'
August 24, 2011
Toronto, August 24, 2011 – Variety is the spice of life. Varieties of food, clothes, books, jobs, etc., are what allow us to express ourselves. We voice our opinions. We gain understanding from hearing others' opinions. However, in the corporate world this voice is often unwanted.
"Whenever we write a report, make a presentation, or write a blog post, we often feel challenged by people who voice different opinions," says Randall Craig, social media and web expert and author of the Online PR and Social Media series. "Some companies are so concerned about this, that they turn off the ability for others to post comments, 'vote' on the post quality, or interact in any way."
What causes this 'fear' of public opinion? Typically, this attitude is a result of past momentum, where a command-and-control authority would proclaim, and all others would scurry to comply. "Or it could be the result of stiff corporate communication policies that seek to foster 'group think' under the guise of standard corporate messaging" adds Craig.
What these corporations do not seem to understand is by allowing different thinking, it opens the possibility for respectful, constructive, and open debate. Allowing different thinking opens the possibility for respectful, constructive, and open debate. The end result is more refined and creative, and more importantly, more engaged.
As social media is an obvious avenue for exploration and debate, opportunities to engage can be most effective in the real world with our team meetings, one-on-ones, lunch-and-learns, etc. Take the opportunity to open up a debate on an engagement that matters to you. Not only will something be learned through the exchange, but it will also prove that engagement delivers results.
Since 1994, Randall Craig has been advising on web and social media strategy. He is the author of six books including the newly published Social Media for Business and the Online PR and Social Media series. You can check out Randall's blog at www.RandallCraig.com.
-30-
For more information contact:
Randall Craig
416.256.7773 x101 / Randall@ptadvisors.com
Carolyn Bergshoeff
416.256.7773 x 103 / Carolyn@ptadvisors.com
For more information contact
:
Randall Craig
President
Pinetree Advisors
Phone: 416-256-7773 x101
Email: Randall@ptadvisors.com
Website: www.RandallCraig.com
Click here to view our Sources Listing:
Topics: