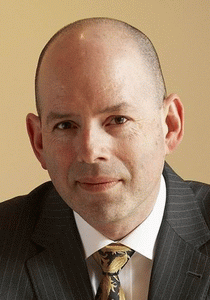 Monitoring Online Mass: Four Key Areas to Watch
September 7, 2011
Toronto, September 7th, 2011 – With the search engine being the modern encyclopedia, you expect to find answers to all your questions in a few short clicks. Presumably there is an answer to every social media question that comes up. This, however, is never the reality. With so much information being continuously added and indexed, any answer you do find is probably not a perfect match. And if it is close, it soon becomes stale-dated.
"If we consider where this complexity comes from, we can see why the problem will only continue to grow," says Randall Craig, social media expert and author of six books including the Online PR and Social Media series. "It is a growing challenge for organizations to keep their finger on the pulse of their online image."
Craig defines four key areas to watch:
1. Business environments are shifting. Yesterday's answers will not necessarily work today, and certainly will not work tomorrow.
2. Technology is changing. Think about YouTube, Groupon, or iPads and how they were not here a few years ago. Completely new are the underlying technologies, all with odd names like Ajax, Cloud, VOIP, etc.
3. Marketing is no longer the old school of the four P's, price/ product/ place/ promotion. There is a new school of crowdsourcing, viral marketing, and Social Media marketing, and businesses have an enormous number of tools at their fingertips.
4. Business Strategy is changing. Each business has a unique history, and a unique strategy moving forward: the "right" answer that you find, which was written for one purpose, is not necessarily correct for yours. And of course, since strategies change every few years, an answer that might have sufficed back then may be wholly inadequate now.
Adds Craig: "With this complexity, Google and other search engines need to prioritize an ever-growing index of content, making finding the right and relevant answers even doubly hard."
-30-
Since 1994, Randall Craig has advised on web and social media strategy. Craig is author of six books including Social Media for Business and the Online PR and Social Media series. Randall's blog is at www.RandallCraig.com.
For information, contact:
Randall Craig
416.256.7773 x101 / Randall@ptadvisors.com
Carolyn Bergshoeff
416.256.7773 x 103 / Carolyn@ptadvisors.com
For more information contact
:
Randall Craig
President
Pinetree Advisors
Phone: 416-256-7773 x101
Email: Randall@ptadvisors.com
Click here to view our Sources Listing:
Topics: