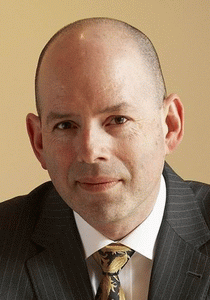 The Social Media Engagement Index
November 16, 2011
Toronto, November 16, 2011 - Every organization – and individual – can find themselves somewhere on the three-tier Social Media Engagement Index. Identifying where you are may point out the good – and bad – habits, and may more easily define your presence. Where are you?
Randall Craig, social media and web strategist, and author of the Online PR and Social Media series, helps define each tier and the benefits of each.
Passive: Passive users have a profile on a few sites, at best, but do very little within social media except to respond to the occasional connection request. The benefit here is that passive users will be found when someone is doing a search. And they have more time for "real-world" activities.
Broadcast: Broadcasters are not particularly interested in interaction, preferring to share their ideas with the social media world. The benefit is it is an inexpensive way to repurpose content from newsletters; for individuals, this is a quieter, quicker, less formal way to update status than email. The caution is that it may come across as 'shouting' if it is not broadcast carefully.
Engagement: If you fall into this category, the Social Networks are an important two-way communication medium, where you are engaging on others' platforms, as much as they are doing so on yours. The benefit here is that a relationship can only be improved when there is dialogue – and this only happens when there is a genuine desire to engage. This may be more time consuming and an 'Engagement' schedule may help balance your time.
Adds Craig: "If your strategy is Passive, make sure that you are using appropriate keywords to improve the probability that you will be found. Or, move to a Broadcast strategy. If you are a Broadcaster, then invite feedback by ending your social media posts with a question or feedback request. Or, move to an Engagement strategy. And if you are Engaged, step back, and make sure that you are engaging with the right group, for the right reasons. Developing relationships, and a reputation, in an area that doesn't pay off is a waste of time."
No person – or organization – magically has traction in the Social Media world immediately – it happens one step at a time.
-30-
Since 1994, Randall Craig has advised on web and social media strategy. He is the author of six books including Social Media for Business and the Online PR and Social Media series. You can read Randall's weekly blog at www.randallcraig.com.
For more information, contact:
Randall Craig
416.256.7773 x101 / Randall@ptadvisors.com
Carolyn Bergshoeff
416.256.7773 x 103 / Carolyn@ptadvisors.com
For more information contact
:
Randall Craig
President
Pinetree Advisors Inc.
Phone: 416-256-7773 x101
Email: Randall@ptadvisors.com
Website: www.RandallCraig.com
Click here to view our Sources Listing:
Topics: