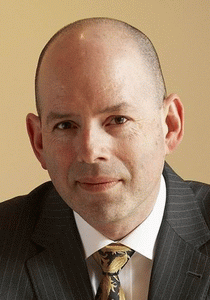 Top 10 Tips on How to Get Found in a 'Social' World
November 23, 2011
Toronto, November 23rd, 2011 – They say that seven points of contact are needed to make a sale. These touch points can be anything: a commercial, email, telephone call, brochure and so on. But how do you build these points of contact? In a world where customers do not want to be sold to, this can be a difficult task. Or is it?
"Inbound marketing has become a less expensive and more effective form of spreading your message," says Randall Craig, Social Media and Web Strategist and author of six books including the Online PR and Social Media series, "by bringing the customer to you instead of going out and getting the customer, the cost per lead is lower and this can increase the ROI."
Craig offers 10 ideas that will help you get your word out beyond traditional tactics:
1. Create great content that people will actually want to read. If it is interesting and relevant, they will pass it along and come back for more. Quality content is central to everything and can come in the form of whitepapers, eBooks, infographics, blogs or vlogs, and even podcasts – anything that can be picked up and shared.
2. Write for your reader, but keep Google in mind. Embed keywords within the post title and body and do not forget the meta tags, so that people can find your post over a wider number of searches. Make it as easy as possible to be found.
3. Syndicate and integrate: If you have a number of websites, but even if you don't, connect them together through RSS syndication so that your content – not just the links – appear embedded within multiple sites. Syndication can help build links back to your site.
4. Take advantage of Widgets: Most social media sites have widgets – snippets of HTML code that you can embed in your website – which brings your live content to other sites. Offer a widget with your content to customers, suppliers, employees, and any other person or organization that might be interested.
5. Reference other web pages, and solicit cross-links in return. The more inbound links you earn, the greater your natural readership… and the better your search engine ranking.
6. Think offline, not just online: Business cards, marketing collateral, trade show booths, public presentations, promo items, PR, and everything that you do in the real world should drive people to a purpose-built social media landing page. This will drive engagement and action right from the start; it is no longer enough just to put your website address everywhere.
7. Use QR codes to direct mobile users to specific blog posts and socially enabled pages.
8. Use your email list to introduce readers to your blog; just remember that there has to be an actual reason why they should go there, otherwise they won't go. Direct mail, even when subscribed, can be seen as spam and not opened. By offering a less intrusive method of offering content, you can earn customer loyalty and continue to build your client relationships.
9. Send a Tweet (and update your Facebook and LinkedIn status) pointing to your new blog post. Sharing your content through social networks is the best way to reach new audiences and increase your visibility.
10. Add your perspective on other's blogs through guest-blogging or through insightful comments; in both cases, you can link back to your blog, or even better, to a specific blog post or other social media page.
These tactics and ideas can help improve search engine rankings, but can also create buzz, referral traffic, and drive leads or sales. More and more businesses are seeing the need to earn a customer's business instead of the traditional models of intrusive marketing tactics. If you are not already employing any inbound marketing strategies, choose a few from the list above and get moving.
-30-
Since 1994, Randall Craig has been advising on web and social media strategy. He is the author of six books including the newly published Social Media for Business and the Online PR and Social Media series. For more information about Randall Craig visit www.RandallCraig.com.
For more information contact:
Randall Craig
416.256.7773 x101 / Randall@ptadvisors.com
Carolyn Bergshoeff
416.256.7773 x 103 / Carolyn@ptadvisors.com
For more information contact
:
Randall Craig
President
Pinetree Advisors Inc.
Phone: 416-256-7773 x101
Email: Randall@ptadvisors.com
Website: www.RandallCraig.com
Click here to view our Sources Listing:
Topics: