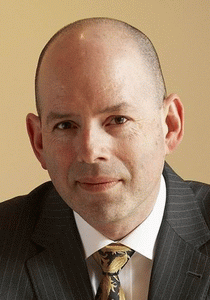 The Before, During, and After of a Social Media Customer Service Strategy
May 2, 2012
Toronto, May 2, 2012 - Using social media as a customer service tool is not a revelation these days. We have all seen customer service representatives from big name brands on Twitter. But these one-off initiatives rarely provide the support they are intended to provide. And frustrated experiences can prevent repeat sales, prevent referrals, and encourage negative word-of-mouth.
"Clearly, great customer service - supported by great training and great management - are fundamental," says Randall Craig, Web and Social Media Strategist, and author of the Online PR and Social Media series. "But we can easily use social media to improve the experience rather than frustrate it."
Craig offers several tactics to try before, during, and after the sale:
Before the sale:
* Set expectations about the customer experience
* Provide access to support forums and other customer-only tools
* Curate and encourage interested bloggers and a 'fan' community
At point of sale:
* Orient the customer about YouTube 'How-to's and peer support forums.
* Create a 'quick-start' page where veteran customers can add their ideas, videos, photos, etc.
After the sale:
* Use surveys to uncover latent service requirements, and use this information to create social service content
* Implement social monitoring tools to identify hot spots - and opportunities. Try a free tools such as Google Alerts and Hootsuite. If the volume is higher or you want better functionality, use a paid tool such as Radian6.
* Empower these front-line Twitter workers to actually resolve issues - not merely empathize and apologize.
* Reward customers who provide peer-based support with status, early information on what's new, product samples, etc.
* Beyond posting static manuals, allow the customer communities to comment on each page, add their own content, and share through social channels.
* Make it mobile: Convert the existing static content into a mobile friendly format with one click telephone support. Avoid PDFs or Flash files.
* Automate the collection of testimonials and case studies. After the sale, auto-send a request that would generate feedback that can be used in a social setting.
Great customer service starts in the real world, and speaks directly to the strength of the relationship between you and each person you serve. Social media can amplify the good or the bad, and it can serve as an additional communications channel. What it cannot do is fix a fundamentally flawed experience.
Adds Craig: "A good idea is to identify one aspect of your product or service to improve. Then cover your bases so that you are as responsive through social media as you are through traditional channels."
-30-
Since 1994, Randall Craig has advised on web and social media strategy. He is the author of six books including the Online PR and Social Media series. Learn more about Randall and social media tactics at www.RandallCraig.com.
For more information contact:
Randall Craig
416.256.7773 x101 / Randall@ptadvisors.com
Carolyn Bergshoeff
416.256.7773 x 103 / Carolyn@ptadvisors.com
For more information contact
:
Randall Craig
President
Pinetree Advisors Inc.
Phone: 416-256-7773 x101
Email: Randall@ptadvisors.com
Website: www.RandallCraig.com
Click here to view our Sources Listing:
Topics: