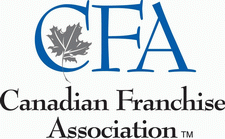 Franchising: A Business Model You Can Depend On
January 30, 2009
(Toronto, ON) January 29, 2009… Now, more than ever, people interested in having their own business should be looking at the possibilities offered through franchises. With opportunities available in a wide range of industries and at all investment levels, franchising can be the key to success for anyone considering going into business for themselves and gaining more control of their financial future. And attending The Franchise Show on February 21 and 22 at the Toronto Congress Centre is an essential step towards achieving their goals.
"The ongoing support, advice and experience that a franchisor provides to his or her franchisees can guide them through difficult times and position them well to take advantage of the next economic upswing," says Lorraine McLachlan, CFA President and CEO. "In addition, franchisees are part of a network of businesses and can rely and draw on the strengths, successes and ideas of other franchisees in the system."
The strength of the franchise business model includes:
• A proven, successful and sustainable business model
• An established and recognized brand
• Mass purchasing power
• Co-operative advertising and marketing
• Continuous ongoing support, training and guidance
• Research and development of new products and services
• Access to financing and site selection
"Franchising can provide great potential for success, but you will be going into a long-term business relationship and must treat it accordingly with the appropriate due diligence," says McLachlan. "It is important to do your research before you invest in a franchise opportunity and nothing can replace the knowledge that is learned from face-to-face communication."
As Canada′s only all-franchise show, The Franchise Show is the essential event of the year for people looking to discover the many franchise opportunities available to them – whether in education, business services, retail, restaurant, home care, technology, automotive, home-based business, or a host of other industries. Produced by the Canadian Franchise Association (CFA), The Franchise Show is a unique way for prospective franchisees to directly obtain information – in person – from franchisors from a range of franchise concepts. It is the best way for a prospective franchisee to find the franchise that best matches their needs. With many of Canada′s best-known brands, The Franchise Show provides a venue for attendees to get their questions answered as well as obtain invaluable, up-to-date information.
Free information seminars on how to own and operate your own business are open to all attendees throughout the weekend. For more individual consultation, the Ask the Experts booth gives serious investors and first-time attendees the opportunity to speak one-on-one with consultants, lawyers and accountants who specialize in franchising and have their specific questions answered free of charge.
As the National Voice of Canadian Franchising, CFA provides guidance and valuable, up-to-date information through its many resources designed to help individuals learn about franchising as well as how to investigate a franchise before investing in one. Some of these resources include its self-published FranchiseCanada Magazine, Annual Franchise Directory, the CFA Information Kit, website (www.cfa.ca), its many educational events and tradeshows like The Franchise Show.
The Franchise Show
Dates: Saturday, February 21 and Sunday, February 22
Time: 11 a.m. to 5 p.m.
Location: Toronto Congress Centre, 650 Dixon Road
Web: www.cfa.ca
About the Canadian Franchise Association (CFA)
With almost 500 corporate members nation-wide, representing many of Canada′s best-known brands, the Canadian Franchise Association is the National Voice for Canadian Franchising and works with all levels of government to ensure the development of industry-made solutions. CFA promotes ethical franchising and educates Canadians about franchising, specific franchise opportunities and proper due diligence. For more information, visit www.cfa.ca.
# # #
For more information and media accreditation, contact:
Kenny Chan
Assistant Manager, Communications
E-mail: kchan@cfa.ca
Tel: 800-665-4232 ext. 232
Lauren d′Entremont
Communications Assistant
E-mail: ldentremont@cfa.ca
Tel: 800-665-4232 ext. 238
For more information contact
:
Kenny Chan
Assistant Manager, Communications
Canadian Franchise Association
Phone: 416-695-2896 ext. 232
Email: kchan@cfa.ca
Website: www.cfa.ca
Lauren d'Entremont
Communications Assistant
Canadian Franchise Association
Phone: 416-695-2896 ext. 238
Email: ldentremont@cfa.ca
Website: www.cfa.ca
Topics: