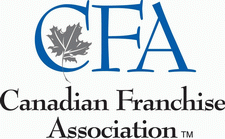 Canadian Franchise Association Identifies Hot Sector Trends in Franchising for 2009
February 5, 2009
Toronto, ON - A recent analysis of emerging trends in franchising by the Canadian Franchise Association (CFA) provides a taste of what makes Canadians happy. We want to look great and be fit, don′t mind taking advice when it comes to running a business, still enjoy catching a meal on the fly and we′re not planning on giving up our coffee and doughnut habit anytime soon.
Published in an article entitled "Trendsetters" in the January/February 2009 issue of FranchiseCanada magazine, this analysis compares the growth of franchise listings in the FranchiseCanada Directory from 2008 to 2009. The article highlights these emerging franchising trends:
Beauty/Cosmetics/Supplies
The staples of the beauty and cosmetic supply industry increased 44% and, even in today′s economy, people don′t seem ready to give up these personal beauty care necessities.
Business Consultants/Services/Training
With a large number of Canadians going into business for themselves, business consultants and coaches are flourishing too and this category also expanded by 44%.
Baked Goods/Coffee/Doughnuts
It′s a part of many people′s daily routine: grabbing a coffee and treat on the way to work or school. With a 28% increase in this sector, many brands are diversifying their food and beverage menus and offering a comfortable place to unwind.
Health/Fitness/Nutrition
An increase in Canadians′ focus on health and wellness has created a 21% jump in this category. This includes 24-hour gyms, bootcamp-style programs, weight loss and nutritional guidance and more.
Quick Service Restaurants (QSR)
Busy lives mean quick meal options and the QSR industry has grown to meet the demands of hectic schedules and the increasing movement towards "eating out at home," jumping 9%, from 129 listings in 2008 to 140 in 2009.
"Franchising is a dynamic and growing way for people to get into business for themselves and these trends illustrate the many franchise opportunities available in a diverse array of industries," says Lorraine McLachlan, CFA President & CEO. "But regardless of any trend in franchising, it′s important to explore every opportunity carefully with the appropriate due diligence and nothing can replace the knowledge that is learned from face-to-face communication."
As Canada′s only all-franchise show, The Franchise Show is an excellent resource for people interested in exploring the possibilities offered through franchising. Produced by the Canadian Franchise Association (CFA), The Franchise Show is a unique way for prospective franchisees to directly obtain information – in person – from franchisors representing a range of franchise concepts. It is the best way for a prospective franchisee to find the franchise that best matches their needs. With many of Canada′s best-known brands, The Franchise Show provides a venue for attendees to get their questions answered as well as obtain valuable, up-to-date information.
Free information seminars on how to own and operate your own business are open to all attendees throughout the weekend. For more individual consultation, the Ask the Experts booth gives serious investors and first-time attendees the opportunity to speak one-on-one with consultants, lawyers and accountants who specialize in franchising and have their specific questions answered free of charge.
As the National Voice of Canadian Franchising, CFA provides guidance and valuable, up-to-date information through its many resources designed to help individuals learn about franchising as well as how to investigate a franchise before investing in one. Some of these resources include FranchiseCanada magazine, Annual Franchise Directory, the CFA Information Kit, website (www.cfa.ca), its many educational events and tradeshows like The Franchise Show.
The Franchise Show
Dates: Saturday, February 21 and Sunday, February 22
Time: 11 a.m. to 5 p.m.
Location: Toronto Congress Centre, 650 Dixon Road (at Highway 401)
Web: www.cfa.ca
About the Canadian Franchise Association (CFA)
With almost 500 corporate members nation-wide, representing many of Canada′s best-known brands, the Canadian Franchise Association is the National Voice for Canadian Franchising and works with all levels of government to ensure the development of industry-made solutions. CFA promotes ethical franchising and educates Canadians about franchising, specific franchise opportunities and proper due diligence.
About FranchiseCanada
FranchiseCanada is a bi-monthly consumer magazine geared at those who are interested in acquiring a franchise. Published by the Canadian Franchise Association, the magazine features informative and engaging editorial from leading authorities in the industry and award-winning writers as well as tips on how to run a successful franchise. The January/February 2009 issue is the official magazine of The Franchise Show in Toronto, February 21 and 22.
For more information about FranchiseCanada and the Canadian Franchise Association, visit www.cfa.ca.
# # #
For more information contact
:
Kenny Chan
Assistant Manager, Communications
Canadian Franchise Association
Phone: 416-695-2896 ext. 232
Email: kchan@cfa.ca
Website: www.cfa.ca
Lauren d'Entremont
Communications Assistant
Canadian Franchise Association
Phone: 416-695-2896 ext. 238
Email: ldentremont@cfa.ca
Website: www.cfa.ca
Topics: