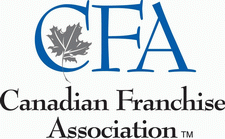 Business Ownership is Easier than You Think: Exploring Opportunities at the CFA Explore Franchising Show
March 25, 2009
(Toronto, ON) Now, more than ever, people interested in having their own business should look at the possibilities offered through franchises. To meet this need the Canadian Franchise Association (CFA) presents the CFA Explore Franchising Show, its newest show designed to help the public Explore Franchising. It will be held on Saturday, April 4 at the Hampton Inn Ottawa & Conference Centre in Ottawa.
"Franchising is a dynamic and growing way for people to get into business for themselves and provides great potential for success," says Lorraine McLachlan, CFA President and CEO. "The exhibitors at the CFA Explore Franchising Show are specifically looking to expand in the Ottawa area, making this an excellent venue for the public to connect with the businesses that may be perfect opportunities."
This CFA Explore Franchising Show will feature successful franchise systems from a range of industries and investment levels including Baskin Robbins, Beauty Supply Outlet, Billboard Connection, Casey′s Grill • Bar, City Looks Salons, Country Style, M&M Meat Shops, OPA! Souvlaki, Papa John′s, Pizza Pizza, Prime Pubs, RAZE Haircuts for Men, Shoeless Joe′s, Signarama, Super Cuts, and Two Men and a Truck.
For those looking to find out more about franchising and interested in exploring the opportunities available, CFA Explore Franchising Show attendees can meet face-to-face with representatives from some of Canada′s top franchise systems. As well, free information seminars on how to own and operate your own business are open to all attendees throughout the day.
The Ottawa CFA Explore Franchising Show is sponsored by M&M Meat Shops and Sicotte Guilbault LLP.
CFA Explore Franchising Show
Dates: Saturday, April 4
Time: 10 a.m. to 5 p.m.
Location: Hampton Inn Ottawa & Conference Centre, 200 Coventry Road
Cost: Free with pre-registration at www.cfa.ca or $5.00 at the door
Web: www.cfa.ca
About the Canadian Franchise Association (CFA)
With almost 500 corporate members nation-wide, representing many of Canada′s best-known brands, the Canadian Franchise Association is the National Voice for Canadian Franchising and works with all levels of government to ensure the development of industry-made solutions. CFA promotes ethical franchising and educates Canadians about franchising, specific franchise opportunities and proper due diligence. For more information, visit www.cfa.ca.
# # #
For more information contact
:
Kenny Chan
Assistant Manager, Communications
Canadian Franchise Association
Phone: 416-695-2896 x 232
Email: kchan@cfa.ca
Website: www.cfa.ca
Lauren d'Entremont
Communications Assistant
Canadian Franchise Association
Phone: 416-695-2896 x 238
Email: ldentremont@cfa.ca
Website: www.cfa.ca
Topics: