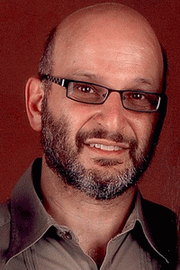 Toronto SEO & Web Analytics Expert to Address Two Web Analytics Conferences
March 30, 2009
Toronto, Canada -- Alan K'necht, a prominent SEO and web analytics expert and the founder and president of K'nechtology Inc., a Toronto search engine optimization and search engine marketing and web analytics consulting company, is scheduled to address both SMX Analytics and eMetrics conference in Toronto March 31 and April 1. These addresses will focus on using web analytics to monitor and improve both search engine optimization and other on-line and off-line marketing activities.
K'necht will be participating on 4 panels over two days delivering a variety of distinct and unique addresses which leverage both his experience as a Search Engine Optimization authority, and his extensive knowledge of web analytics.
* Analyzing & Converting Organic Search Traffic - SMX - March 31
* Successful Testing For Improved Search Marketing ROI - SMX April 1
* Search Analytics Case Studies - SMX April 1
* Advanced Paid Search Optimization & Analytics - eMetrics - April 1
Details of each address can be found on the individual conference web sites.
K'necht who runs a series of WebTrends, Web Analytics and SEO Training courses when asked about these addresses K'necht responded "I'm absolutely thrilled to be speaking at the inaugural SMX Search Analytics conference and to finally be addressing the audience at eMetrics. All sessions will be leveraging on my extensive experience in web analytics dating back to the mid 90's. I can't believe that there will be two conferences both focused on analytics in Toronto at the same time and one just devoted to search analytics. It was just a few years ago when you couldn't get 5 people in a room to discuss web analytics and now this.
I plan on showing the practical side of web analytics both through examples using WebTrends and Google Analytics plus actual client examples and how we used analytics to improve their marketing efforts."
K'necht an authority of web analytics and an expert in the use of WebTrends and Google Analytics will be available for interviews following his addresses on an appointment basis only. Please contact K'nechtology Inc. to arrange an appointment.
Based in Toronto, Ontario, K'nechtology Inc. (http://www.knechtology.com) specializes in search engine optimization, search engine marketing and web analytics. Alan K'necht is an internationally published author, has addressed conference audiences around the world since 1997, and operates a series of SEO and web analytics training workshops and seminars, he maintains a blog K'necht-It (http://www.knecht-it.com) which address both SEO and web analytics issues. He is currently working on his first book "The Last Original Idea" which is scheduled release in 2010.
For more information, contact:
K'nechtology Inc.
416.855.6351
For more information on:
SMX Search Analytics visit http://searchmarketingexpo.com/analytics/2009/
eMetrics visit http://www.emetrics.org/toronto/
For more information contact
:
Alan K'necht
President/Founder
K'nechtology Inc.
Phone: 416.855.6351
Email: alan@knechtology.com
Website: www.knechtology.com
Topics: