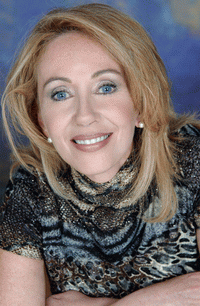 Honda Canada to Finish Out Successful 2010 with Time-Limited Show Stoppers
December 9, 2010
"Bring your equipment to the Honda Hotel for winter – then fill that spot in your garage with a Honda snowblower, or some other bargain from Honda Show Stoppers."
Derek Verheyen, Central Zone Sales Supervisor of Honda Canada Inc., is excited about the launch of Honda Show Stoppers, on now, hot on the heels of their soon-to-finish Honda Fall Excursions Event. "Just in time for the holidays, it's a great opportunity to save and create some space," he adds.
Some of these Show Stoppers include the GL1800AD Gold Wing 2009 motorcycle, marked down by $5,900 to just $31,726, and the 2010, now available for just $30,826, a savings of $4,000! See the entire, comprehensive list of Honda Power Product savings here.
Customers who aren't sure which Power Product is right for them are encouraged to stop by booth 1705 at the Toronto Motorcycle Show, December 10th - 12th at the Metro Toronto Convention Centre. The Honda team there is very informed and love talking about Honda machines. (It's also one last chance to join the Honda Fall Excursions Event which closes December 15, 2010. Participants can win prizes valued up to $2,500!)
But creating space? Honda helps with that too?
"Yes, why clutter your garage or basement? The Honda Hotel is a brilliant concept for storing machinery," enthuses Verheyen. "Drop off your ATV, motorcycle or other power product you don't use over the winter at your local Ontario Honda Powerhouse Dealer. They'll service and store it. Come spring, you pick it up, ready to use, and bring it home to your garage."
And if there isn't space left in the garage after all these Show Stoppers?
Verheyen laughs. "The Honda Hotel is open all year round – you can drop off that smart new Honda snowblower." Or, once again, he encourages a visit to the Honda booth at the Toronto Motorcycle Show for advice.
"You'll be meeting people who've been there." Learn more about Honda Show Stoppers here.
http://www.hondapowerhouseontario.com/show-stoppers.php
About Honda Ontario Powerhouse
It's your one-stop Honda-everything store. From legendary Honda motorcycles, off-road bikes, scooters and ATVs, to Honda outboards and watercraft, Honda Ontario Powerhouse moves you. From home and cottage equipment like Honda trimmers, lawnmowers, snowblowers and generators, it's all here. Your Honda Ontario Powerhouse Dealers welcome you with a superior sales experience and unique services. Visit http://www.HondaPowerhouseOntario.com for more information.
For more information contact
:
Tricia Ryan
Phone: 416-259-6611
Email: tricia@themarketingchefs.com
Website: www.hondapowerhouseontario.com
Click here to view our Sources Listing:
Topics: