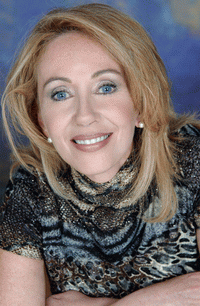 Glutenfreeda Granola Recipe Earns Top Ranking With Real Simple Magazine Taste Test
February 17, 2011
According to Real Simple magazine, Glutenfreeda Granola is the best. In their March 2011 edition, the magazine's staff conducted a Road Test sampling 91 different granolas from a spectrum of producers.
Glutenfreeda's Raisin Almond Honey granola ranked number 1 for gluten-free. As a bonus, the article highlighted the convenient portability of Glutenfreeda Granola's single serve packages.
A wheat and gluten-free product, Glutenfreeda Granola is a "delicious nut-studded mix made by hand in a gluten-free facility," the article said. All natural, this granola is also an excellent source of fiber, fortified with flax seeds, known to be high in omega-3 fatty acids.
http://www.realsimple.com/magazine-more/inside-magazine/road-tests/the-5-best-granolas-00000000053001/page6.html
The news of the ranking was heartily celebrated by the tight-knit team at Glutenfreeda Foods: "We're out to bust the myth that gluten-free food choices must be boring," says Yvonne Gifford, CEO of Glutenfreeda Foods, Inc. "So this honor makes us feel validated."
How so? Consider the slogan capping their company website: We make gluten-free delicious…it's what we do. That means Glutenfreeda products are approved for anyone on a gluten-free free diet, including people living with celiac disease.
"But they're also delicious and can be enjoyed by absolutely anyone," adds Ms. Gifford. Which is why her team is so pleased that their Raisin Almond Honey Granola was recognized by this respectable third-party publication.
"Real Simple isn't some specialty magazine aimed only at those on a gluten-free diet." It has a wide monthly circulation of nearly 2 million – that's all kinds of people. Its website enjoys enviable traffic of 34 million page views per month. "So more people are hearing about Glutenfreeda's great tasting gluten-free foods," says Ms. Gifford. It's news that she and her team will savor for months to come.
About Glutenfreeda Granolas
Introducing cereals that are completely wheat- and gluten-free. Glutenfreeda Granolas are also a great source of fiber, fortified with flax seeds, known to be high in omega-3 fatty acids. Start your day with a nutritious bowl of Glutenfreeda Granola for breakfast, or carry it with you for a great anytime snack. The single serve bag is the perfect travel companion for a busy life. It costs $6.50 for 10.5 ounces.
About Glutenfreeda
Glutenfreeda Foods, Inc. is a unique food manufacturer of gourmet wheat- and gluten-free products. All Glutenfreeda foods are made from wholesome, "real" ingredients. So they taste genuine and are genuinely delicious. Glutenfreeda's mission is to provide convenient, unique gluten-free food products that simplify living on a gluten-free diet. So Glutenfreeda customers can indulge delicious food choices that were previously unavailable "gluten-free". Visit www.GlutenfreedaFoods.com
For more information contact
:
Tricia Ryan
Glutenfreeda Foods
Phone: 416-259-6611
Email: tricia@themarketingchefs.com
Website: www.glutenfreedafoods.com
Click here to view our Sources Listing:
Topics: