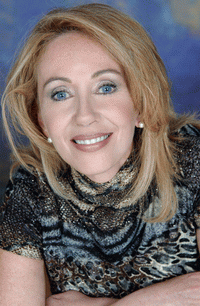 With Supercross Coming to Toronto March 26, Only Honda Ontario Power Dealers Are Selling Discounted Tickets
March 7, 2011
Supercross, one of the most exciting motorsports in the world, is coming to Toronto's Rogers Centre on March 26, 2011. Throughout the month, customers can buy tickets at their local Honda Ontario Power dealership and save up to 30% on Supercross seats before taxes.
"It's a Honda Ontario exclusive and an incredible bargain," says Derek Verheyen, Central Zone Sales Supervisor for Honda Canada Inc. "By purchasing at any of these Honda Ontario Power dealerships, customers will bypass the Ticketmaster fee and save on Supercross tickets."
Supercross is an increasingly popular sport, boasting a live pit attendance of nearly 235,000 in 2010 alone. With Toronto as the only international stop outside of the USA on this world championship racing series, Mr Verheyen is very excited.
"This Supercross savings promotion is a Honda exclusive that no other motorcycle manufacturer is offering." Mr Verheyen adds, "It's also the exciting kickoff our new website, HondaOntarioPower.com."
The site is a place for all the Ontario dealers of Honda motorcycles, ATVs, power and marine equipment to unite and offer better value to their customers.
"Promotions on HondaOntarioPower.com like the Supercross savings are great. They demonstrate how much extra value we can show our customers when we work together,' says Mr Verheyen. "That means more bang for our dealers' and customers' bucks."
At the Supercross in Toronto on March 26, Mr Verheyen expects that bang to be very, very loud. Buy your preferred rate Supercross Toronto tickets at these dealerships.
About Supercross
Supercross, the premier off-road motorcycle racing series in the world, has long been recognized as the 'King of Action Sports.' The sport of Supercross has propelled itself into a key-influencer of lifestyles, entertainment and even fashion. Supercross features a high degree of glamour and star-power while maintaining its rugged roots and unparalleled athleticism. Learn more at Supercrossonline.com.
About Honda Ontario Power
HondaOntarioPower.com is a unique online space for all the Ontario dealers of Honda motorcycles, ATVs, power and marine equipment to unite and offer better value to their customers. It's an interesting mix of dealers who sell Honda equipment along with other brands, and Honda Powerhouse dealers who sell Honda products only. Learn more at HondaOntarioPower.com
For more information contact
:
Tricia Ryan
Honda Ontario Power
Phone: 416-259-6611
Email: tricia@themarketingchefs.com
Website: www.hondaontariopower.com
Click here to view our Sources Listing:
Topics: