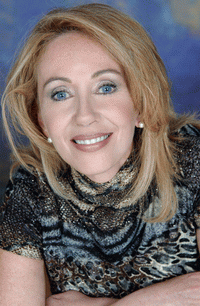 New FlatJacks Chicken Snacks Launch With Contest to Win Cash, iPods, Macs and Other Flat Prizes
April 4, 2011
If ever there was a time to talk about a 'product launch' in Canada, the new Jack Be Quick contest and campaign from Janes Family Foods is it. Running until May 28, the campaign launches FlatJacks, a precooked single-serve chicken snack.
Flat enough to cook quickly in your toaster, FlatJacks are perfect to fill that after-school gap. "Moms like FlatJacks because they're made with all-white-meat chicken breast, providing 8 grams of satisfying protein, zero trans fats, and they're low in saturated fat," explains Linda Fox, director of marketing, Janes Family Foods. "FlatJacks are easy to heat, tasty and portable."
This is the latest product launch from Janes Family Foods who have a history of successful, easy-to-prepare and great tasting foods. In fact, the company was honoured to be voted Canada's Best Chicken Strip for the second year in a row by the readers of Canadian Family Magazine. Canada's best sellers, Janes Family Foods lines include chicken, fish and beef.
The FlatJacks Jack Be Quick contest features thousands of flat-themed prizes. These include Apple Macbooks, iPods, Apple gift cards and music downloads. The grand prizes? Three $10,000 cash prizes. "After all, what's flatter than cash?" adds Ms. Fox.
Best of all, every entry is a winner, provided the contestant is a resident of Canada (excluding Quebec). You can enter the contest at the website www.FlatJacks.ca or from Facebook http://www.facebook.com/flatjackschicken. You type in a unique PIN that came with your recent purchase of FlatJacks - there's one in every box - to see what you've won.
To fuel the excitement surrounding the launch and contest is a series of fun videos about Flat Jack, a quirky chicken. Like the snack, Flat Jack is flat, fast and fun. He roams around, popping up in unusual places. He encourages consumers to join him as he clucks and struts off the beaten path.
The videos are linked from Facebook and the contest site to YouTube. Ms. Fox describes how they work: "In each fun scenario, Jack the chicken's unique physical attributes tell a story. For instance, while his flatness helps him escape through the chicken coop wall, it makes him a virtual sail, and a powerful wind gives new meaning to the expression 'product launch'."
If you choose to like FlatJacks on Facebook, you can join ongoing conversations about FlatJacks, the snack, and Flat Jack, the crazy chicken. You can also follow Jack's escapades, recently launched on Twitter.
Purchase FlatJacks in the frozen foods section of your local supermarket in Ontario, Atlantic Canada and Western Canada. Retailers stocking FlatJacks include Sobeys, Longos, Overwaitea, Walmart and Loblaw banners. The contest closes May 28, 2011, so enter today at www.FlatJacks.ca
For more information contact
:
Tricia Ryan
Fuse Marketing Group
Phone: 416-259-6611
Email: tricia@themarketingchefs.com
Website: www.flatjacks.ca
Click here to view our Sources Listing:
Topics: