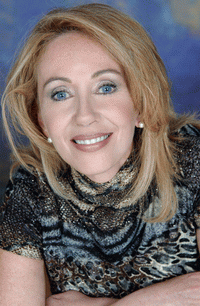 Toronto Web Firm, Soft Gravity Uses Its Own Software Development To Launch Its Site Faster
May 13, 2011
After well over a year in business, Soft Gravity has found time to launch its own website. The irony? The company specializes in software and web development in Toronto, Canada.
But looking closer, it's easy to see why their new website is only launching now. Soft Gravity has been very busy.
"We're a new company, working in the newest tech spaces, like web and mobile applications, content management and eCommerce systems, and Facebook development," says Boban Vejin President. "But we're a new company based on classic business principals, like the client always comes first."
With a such can-do attitude, it's no surprise that softgravity.com is launching a bit late. Soft Gravity already boasts 18 renowned clients throughout Canada and the US, including CIBC, Telus, Rogers, Canadian Tire, Janes Family Foods, Tetley, Smart Centres and Lindt.
The company's solutions range from basic sites to e-commerce shopping centres to mobile applications for smart phones, like Android and iPhones. However Soft Gravity is finding a great deal of success with two unique new products they've introduced to the industry: unroole and MiPP.
unroole is a content-management system, which enables users to build and deploy complex websites easily. MiPP is more specialized. It lets users easily build and deploy promotional contests. Both exist to make hi-tech more accessible for companies.
How accessible? "MiPP can take a 15-plus day process for online promotions down to 2 or 3," says Vejin. "And, well, we don't just recommend these for our clients: unroole is even behind the build of softgravity.com!"
These innovations were developed using state-of-the-industry software like Ruby on Rails, HTML5 and CSS3. You can learn more about them at the new site's Products page.
http://www.softgravity.com/products
"You always have to be learning, especially in this industry," says Vejin. "Fortunately, we love this stuff. So it never feels like work."
You can see examples of the work Soft Gravity has done for clients at the site's Showcase.
http://www.softgravity.com/showcase
Projects are broken down into simple business case studies. "We'll be adding more soon," says Vejin. "You won't need to wait long."
More about Soft Gravity
Soft Gravity is a fast growing software development company and consultancy, innovating comprehensive client solutions. The company specializes in Web Application Development, Rich Internet Application Development, Mobile Application Development, System Integration and more. Soft Gravity has industry-specific software expertise in Food, Recreational, Retail, Technology, Financial, Healthcare, Media, Telecommunication, and many other sectors. They offer software and application development services, leveraging all the effective technologies. They have unmatched web and mobile application development services for every budget. Their adept software development experts and support professionals along with proprietary tools like unroole and MiPP provide them with an edge over their competitors. www.softgravity.com
For more information contact
:
Tricia Ryan
Soft Gravity
Phone: 4162596611
Email: tricia@themarketingchefs.com
Website: www.softgravity.com
Click here to view our Sources Listing:
Topics: