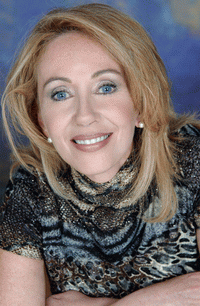 Ontario Honda Motorcycle And ATV Dealers Show How to Get Facebook Credits or Music Download in Contest
June 7, 2011
The Ontario Honda Dealers of motorcycles, ATVs and power equipment have added local excitement to a national promotion. Making its return after a successful 2010 dbut, The Honda Summer Lovin Event is a time-limited opportunity to save money on selected Honda motorcycles and ATVs. But when the rest of the country finishes, Ontario will still feel the love with exciting contest tactics.
The dealers are giving away a motorcycle worth $8,899 in an online contest, but the bigger news for many participants is the opportunity to get Facebook Credits. Many millions of people use Facebook credits to purchase games and merchandise, and the buzz is growing fast. As of July 1, Facebook Credits become the only currency accepted on Facebook. So theyre reaching a critical mass right now.
The timing couldnt have been better, says Derek Verheyen, Team Lead Central Zone MCPE Sales of Honda Canada Inc. People are excited. He says, They want to know how to get Facebook Credits. I tell them, come to HondaOntarioPower.com and join the fun!
Customers can answer surveys at HondaOntarioPower.com. The first 250 to do so earn 20 Facebook Credits or they can choose 5 music downloads instead. There are two surveys, says Verheyen. One focuses on ATVs, the other motorcycles. So participants can double their prizes.
Furthermore, dealers will have cards they can give to selected customers in-store. The cards are worth 40 Facebook Credits or 10 music downloads.
Valuable as music downloads and Facebook credits are, the grand prize is actually a Honda VT750 RS motorcycle, a value of $8,899. Customers can enter to win it by completing ballots in dealerships or online at HondaOntarioPower.com.
The contest closes August 31, 2011. There are limited numbers of Facebook Credits prizes available but anyone with a motorcycle license over 18 in Ontario can enter the contest to win the Honda VT750 RS motorcycle.
It may be the end of summer, but the lovin never ends at Ontario Honda Power Dealerships, says Verheyen.
About Honda Ontario Power
HondaOntarioPower.com is a unique online space for all the Ontario dealers of Honda motorcycles, ATVs, power and marine equipment to unite and offer better value to their customers. Its an interesting mix of dealers who sell Honda equipment along with other brands, and Honda Powerhouse dealers who sell Honda products only. Learn more at www.HondaOntarioPower.com.
For more information contact
:
Tricia Ryan
Honda Ontario Power Dealers
Phone: 416-259-6611
Email: tricia@themarketingchefs.com
Website: www.HondaOntarioPower.com
Click here to view our Sources Listing:
Topics: