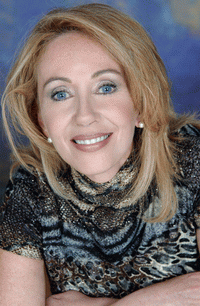 iPhone App Revs New Honda Contest Higher With Grand Prize ATV, Gas Cards, Plus 120 Other Prizes
October 19, 2011
After a successful summer promotion that gave away Facebook Credits, Honda Ontario ATV and motorcycle dealers have increased the momentum. The Honda Free* Fuel For Fall contest features an iPhone app that changes pictures of its grand prize ATV into 3-D.
From there, the dealers rev it up even higher. Featuring 180 other prizes to be drawn daily over two months, it's a contest that anyone 18 or over in Ontario can enter.
"As the name suggests, the giveaways include free gasoline, but the grand prize is the highly coveted 2011 Honda TRX680F Rincon ATV, a $9,999 value!" says Larry Lamanna, Honda Canada's District Sales Manager for Motorcycle, ATV, Power Equipment & Marine.
"We've employed Blippar, a new iPhone and iPad application to make the message even bigger," Lamanna adds. Once users download the free app from Blippar.com, they 'blipp' treated messages to view exclusive content on their smartphone. In Honda Ontario Power Dealers' case, blipping creates a 3-dimensional experience of the contest ads.
The contest is part of a larger corporate promotion of ATVs called Honda Fall Excursions, during which customers can find great deals on Honda ATVs. To enter the contest online, participants must take a quiz regarding Honda ATVs and their advanced technology at HondaOntarioPower.com.
What sort of technology? "For instance, a Honda ATV's compact, longitudinally-mounted engine makes for easier handling out on the trails," says Mr Lamanna. "And Honda's encased, metal-on-metal transmissions are more durable than belt-drive transmissions."
Participants don't have to ace the quiz to be entered or to win. "What's more important is that they learn some important advantages to owning one of these terrific machines." Once they complete the quiz they're in the draw.
Then every day from October 19 to December 17 three prizes will be drawn: a $50 Pioneer Energy gas card; a 1-year subscription to Ontario OUT OF DOORS Magazine; and a Honda backpack. By teaming up with Pioneer Energy and Ontario OUT OF DOORS Magazine, the Ontario Honda dealers also increase their reach of potential contestants.
Likewise, customers can enter at participating Ontario Honda dealerships for a chance to win the 2011 Honda TRX680F Rincon ATV only. They simply complete a ballot onsite and don't have to take the educational quiz. "But if they need to know something technical about our ATVs that's not a problem," Lamanna smiles knowingly. "Our dealers love talking about them."
Learn more about the Free* Fuel for Fall Contest and Honda Fall Excursions at HondaOntarioPower.com.
* Free means a $50 gas card.
About Honda Ontario Power
HondaOntarioPower.com is a unique online space for all the Ontario dealers of Honda motorcycles, ATVs, power and marine equipment to unite and offer better value to their customers. It's an interesting mix of dealers who sell Honda equipment along with other brands, and Honda Powerhouse dealers who sell Honda products only. Learn more at www.HondaOntarioPower.com.
For more information contact
:
Tricia Ryan
Phone: 416-259-6611
Email: info@hondaontariopower.com
Website: www.hondaontariopower.com
Click here to view our Sources Listing:
Topics: