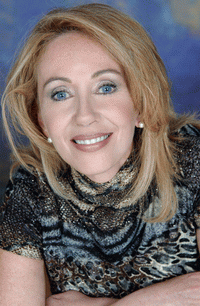 Honda Ontario Power Dealers Ride Into Toronto Motorcycle Show With More Daily Prizes and Deals
December 7, 2011
To make some noise at the Toronto Motorcycle Show, December 9?11, Honda Ontario Power Dealers are offering a show-stopping deal on their new sport motorcycles, the 2011 CBR250R and the 2011 CBR250RA.
Plus the dealers are continuing their online contest, drawing three big prizes every day. Their Free* Fuel For Fall Contest continues until December 16. HondaOntarioPower.com
?We like having lots to talk about with our customers,? says Derek Verheyen, Honda Canada?s District Sales Manager for Motorcycle, ATV, Power Equipment & Marine. And this is certainly a lot.
Throughout the weekend of the Toronto Motorcycle Show, they?re also presenting the Honda Wild Riders BMX Jam. Scheduled regularly throughout the show?s three days, it?s a dazzling exhibition of exceptional cycling skill by some of the sport?s finest athletes. Click below for more Toronto Motorcycle Show information.
http://www.hondaontariopower.com/Hop_events.html
On top of that, there?s the ongoing Free* Fuel For Fall Contest, which is a whole lot more. Every day between October 19 and December 17, three prizes are being drawn: a $50 Pioneer Energy gas card; a 1-year subscription to Ontario OUT OF DOORS Magazine; and a Honda backpack. In early January, Honda Ontario Power dealers will conduct the draw for the Grand Prize 2011 Honda TRX680F Rincon ATV. To enter at HondaOntarioPower.com participants must take a quiz regarding Honda?s innovations in ATV technology.
What sort of innovations? ?For instance, a Honda ATV?s compact, longitudinally-mounted engine makes for easier handling out on the trails,? says Mr Verheyen. ?And Honda?s encased, metal-on-metal transmissions are more durable than belt-drive transmissions.? All these and more innovations are featured on a new DVD, available at participating Honda dealers.
Participants don?t have to ace the quiz to be entered or to win. ?What?s more important is that they learn some important advantages to owning one of these terrific machines.? Once they complete the quiz they?re in the draw.
Learn more about Honda ATVs and the Free* Fuel for Fall Contest at HondaOntarioPower.com. Learn more about Honda?s involvement at the Toronto Motorcycle Show. www.hondaontariopower.com/Hop_events.html
* Free means a $50 gas card.
For more information contact
:
Tricia Ryan
Honda Ontario Power Dealers
Phone: 416-259-6611
Email: tricia@themarketingchefs.com
Website: hondaontariopower.com
Click here to view our Sources Listing:
Topics: