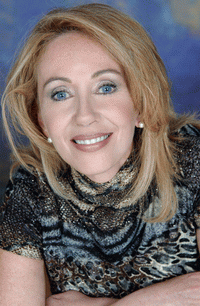 GI Experts to Host Live Teleseminar On Probiotics, IBS, Celiac Disease and Gluten Sensitivity
January 26, 2012
Jamieson Laboratories and the National Foundation for Celiac Awareness (NFCA) have secured two internationally recognized experts to host a public teleseminar on probiotics and their role in gastrointestinal (GI) health. Dr. Daniel Leffler, MD, MS and Shelley Case, BSc, RD will discuss the latest studies and take questions from the public regarding probiotics and irritable bowel syndrome (IBS), celiac disease and gluten sensitivity.
The event is on February 1, 2012 at 8pm ET. Registration is open at JamiesonProbioticsTeleseminar.com. Members of the public are encouraged to sign up now to secure their spot. Ten of the registrants will receive copies of Dr. Leffler and Shelley Case's books, Real Life with Celiac Disease Troubleshooting and Thriving Gluten Free, and Gluten-Free Diet, plus a two-month supply of Jamieson Probiotics.
"We're excited to have secured these experts because education is among the most important steps towards improved GI health," says Dale Bouskill, Director, Business Development at Jamieson Laboratories, organizers of the event.
The probiotic diet, probiotic foods and supplements have surged in popularity over the past few years. At the same time, so has an awareness of these GI conditions and a widespread interest in gluten-free living. With all of this has come much confusion.
"Using sound science, Dr. Leffler and Shelley Case can help cut through the hype and misconceptions surrounding probiotics and these GI conditions," Mr. Bouskill adds.
Organizers expect that people with IBS, celiac disease and gluten sensitivity and their loved ones will be among the first to register, but welcome anyone with an interest in probiotics and GI health. The seminar will also cover what to look for in probiotic supplements and whether they're suitable for use with celiac disease, IBS and gluten sensitivity.
Registrants are encouraged to submit questions ahead of time. Anyone interested in registering for the teleseminar can visit http://jamiesonprobioticsteleseminar.com/registration.html
About Daniel Leffler, MD, MS
Dr. Leffler is a world-renowned gastroenterologist and celiac disease expert. He is also the Director Clinical Research at the Beth Israel Deaconess Medical Center, on the faculty at Harvard Medical School, and a popular speaker and author.
About Shelley Case, Bsc, RD
Shelley Case is a leading international expert on gluten-free nutrition and celiac disease. She is also an author, speaker, consulting and registered dietitian, member of the Medical Advisory Boards of the Celiac Disease Foundation and Gluten Intolerance Group in the United States and the Professional Advisory Board of the Canadian Celiac Association.
About Jamieson
Jamieson Laboratories has manufactured and distributed natural health products since 1922. Jamieson's family of 225 quality supplements includes more than 50 groundbreaking proprietary formulations. All of these products' quality and safety are ensured by Jamieson's quality-assurance protocol, 360 Pure.
For more information contact
:
Tricia Ryan
Phone: 416-259-6611
Email: tricia@themarketingchefs.com
Website: jamiesonprobioticsteleseminar.com/registration.html
Click here to view our Sources Listing:
Topics: