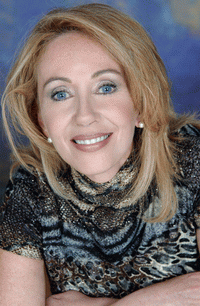 Honda Ontario Power Dealers Still Blowing Away Expectations With Showstopping Deals and Contests
February 15, 2012
There?s a lot happening at Honda Ontario?s Power Dealers. Last week, for example, contest entrant Stacey Moffat received her Grand Prize from the dealers? latest promotion. Her winnings? The durable 2012 Honda TRX680F Rincon ATV, a $9,999 value. Long-time enthusiasts, her family already owns a Honda TRX250 ATV, a Honda CRF150F Off Road Motorcycle and more. So this prize was a welcome bit of luck.
But Ms. Moffat isn?t the only one feeling lucky at these dealerships lately.
Throughout January and February, customers enjoy huge savings on Honda snowblowers during the Blow Winter Away event. It features exceptional time-limited deals.
http://powerequipment.honda.ca/blowwinteraway
Next, to prepare for spring, there are five great offers available on Honda motorcycles during the Honda Showstoppers Event? which also features many extra discounts.
http://motorcycle.honda.ca/Content/motorcycle.honda.ca/e13df40a-7ece-4e90-9abf-8b4335f917e7/GenericContent_GC1/15699C_2012_SS_PDF_C1_R10.pdf
?We like to give our customers plenty of reasons to keep coming back,? says Bill Bunting, Honda Canada?s Central Zone Manager for Motorcycle, ATV, Power Equipment & Marine.
Who are Honda Ontario Power Dealers? The province?s dealers of Honda motorcycles, ATVs, power and marine equipment. ?These dealers are Honda experts who live and breathe their machinery,? says Mr. Bunting. ?Their enthusiasm?s infectious. The more customers see them, the more they want to. So we provide reasons like these promotions and events.?
Between in-store visits, customers can keep up at HondaOntarioPower.com. It delivers the latest and upcoming news and also is a good source of information.
?An educated consumer is our best customer,? says Mr. Bunting. ?So learning is a big part of what Honda Ontario Power Dealers? website offers.? It features informative stories regarding motorcycle and ATV maintenance, purchasing tips, rider safety and more.
?But it?s never long before another great contest comes along,? He encourages interested Honda enthusiasts visit HondaOntarioPower.com often to participate.
About Honda Ontario Power
HondaOntarioPower.com is a unique online space for all the Ontario dealers of Honda motorcycles, ATVs, power and marine equipment to unite and offer better value to their customers. It?s an interesting mix of dealers who sell Honda equipment along with other brands, and Honda Powerhouse dealers who sell Honda products only. Learn more at www.HondaOntarioPower.com.
For more information contact
:
Tricia Ryan
Phone: 416-259-6611
Email: tricia@themarketingchefs.com
Website: www.HondaOntarioPower.com
Click here to view our Sources Listing:
Topics: