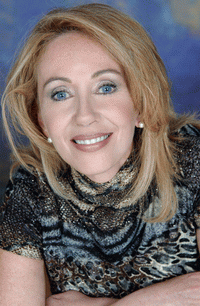 Empowering Small Business Owners: How to Achieve Preeminence in Brutal Marketplace
February 19, 2009
Toronto, ON, February 17, 2009 -- With the chill of recession damping the spirit of small business owners everywhere, Canada's preeminent sales empowerment coach, author and speaker Mike Lipkin, recently offered his uplifting insights on how entrepreneurs can re-brand themselves and achieve preeminence this brutal economic climate.
Lipkin delivered his advice in a question and answer interview conducted on behalf of Grand and Toy by marketing consultant Tricia Ryan who queried Lipkin on the subject of performance and personal branding. The interview podcast and transcript is available for free at www.grandandtoyempower.com.
Lipkin claims that for small business owners to be successful, especially in these times of turbulence, "one must learn to turn oneself into such a powerful personal brand that people want to acquire not just your products and services, but your intellectual capital and the benefits that you deliver to them." Lipkin then offered his ten-point action plan to achieve that goal.
Lipkin is the personification of a successful brand name. Every year he conducts more seminars, workshops, focus groups, sales meetings, and corporate off-sites than any other speaker in Canada. In 2007, he spoke to more than 100,000 people in 19 countries and delivered 185 programs internationally. Lipkin is the president of Environics/Lipkin, the motivation and sales empowerment practice of Environics Research Group--one of Canada's largest leading research houses.
During the interview Lipkin stresses the importance of partnering with quality partners to enhance one's credibility. Lipkin makes the point of not attempting to do it alone, but rather finding the best of breed in one's industry and working with them. "Find a way of motivating them to want to work with you and then work out a way of collaboration and cooperation. I believe the ten most important words in the English language are: we are only as good as all of us together. So who are you synergizing with? What are you bringing to them and what are they bringing to you? Then weave this into point of advantage that gives you the edge."
The quest to become the global standard of excellence is something entrepreneurs must strive for. Lipkin believes individuals have the unique power within themselves to achieve that level of genius in their own discipline and space.
"Momentum builds momentum," according to Lipkin. "Once you are branded as preeminent and once people see you as being the winner, then people are attracted to you and then you generate this wonderful force called momentum. And success breeds success as long you keep feeding it and keep taking yourself to the next level."
Lipkin likens an entrepreneur to a magician. An entrepreneur sees the possibility before it is physical and before other people can grasp it and then presents it to his or her prospects. "When an entrepreneur creates an opportunity and then follows through with it, it always seems like a form of magic to people who didn't see it in the first place," says Lipkin. "The entrepreneur creates something through his or her imagination, through their resources, through their energy, through their tenacity, through their refusal to believe others when others say it cannot be done. That's the model that I help people follow."
The Mike Lipkin interview podcast and transcript is available for free at GrandandToyEmpower.com.
About Grand and Toy
Founded in 1882, Grand & Toy has evolved from Canada's leading supplier of office products to the nation's number one source for complete business solutions. From office supplies, interiors, technology and imaging, to a host of essential professional services, Grand & Toy is enhancing office performance by providing the tools and solutions needed to stay competitive in today's fast-paced marketplace. Offering more than 10,000 products available through an award-winning web site, detailed catalogue and over 40 retail locations across Canada, Grand & Toy offers the resources, experience and insight to help Canadian businesses realize their full potential. For more information, visit www.grandandtoy.com.
For more information contact
:
Tricia Ryan
The Marketing Chefs
Phone: 416-259-6611
Email: tricia@themarketingchefs.com
Website: www.GrandandToyEmpower.com
Topics: