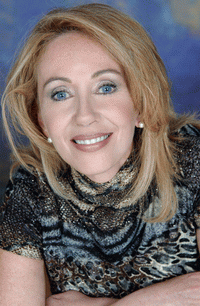 Dedicated Financial Solutions Team Arranges Round Table for Select Group with Billionaire Michael Lee-Chin
February 27, 2009
Mississauga, ON - February 28, 2009 – The mother and daughter financial advisor team of Janet Baccarani and Jennifer Black leveraged their relationship with their billionaire mentor, CEO Michael Lee-Chin, to challenge and inspire a select group of business executives in a round table discussion regarding wealth creation strategies. The meeting took place in the boardroom of AIC Ltd. in Burlington.
Michael Lee-Chin is a respected community leader and well known philanthropist. He has been included in Forbes Magazine Billionaires List since 2001, and is one of Canadian Business Magazine′s "Richest People in Canada", and has been a successful financial advisor for more than 30 years. The self-made billionaire has distinct beliefs regarding wealth creation, role models, and his firm′s investment strategies.
The Dedicated Financial Solutions team has been personally mentored by Michael Lee-Chin for a number of years. Jennifer Black said, "We want to share what we have learned with people who are willing to try putting a plan into action. We approached a number of corporate executives and entrepreneurs to offer them an exclusive invitation. They jumped at the chance."
Janet Baccarani was very enthusiastic about their response. "It was a fabulous opportunity for our guests to meet Michael Lee-Chin personally and actually discuss his wealth creation strategies directly with him." Lee-Chin stressed his philosophy for successful investing, and that the current crisis in financial markets also creates opportunity for those who are willing to take a disciplined approach. One of the attendees said "I thought Michael was wonderful. Very inspiring. It′s clear that there is a great opportunity to invest at present." Another said "Excellent. Mr. Lee-Chin explained concepts that could be applied by the average person."
About Jennifer Black and Janet Baccarani:
Jennifer Black, BSEd, FMA, CFP, CSA and Janet Baccarani, BSc, MBA, C.A., CFP, FMA, CSA, Financial Advisors, together have more than 15 years of financial planning and insurance experience in serving the diversified financial needs of clients. Their services include: Retirement Planning, Estate Planning, Tax Planning, Investment Products, Education Funding, Long Term Care Insurance Life, Critical Illness & Disability Insurance and access to mortgage related products via referral.
For more information contact
:
Jennifer Black
Phone: (905) 896-9060 Ext. 3820
Website: www.createwealthnow.ca
Topics: