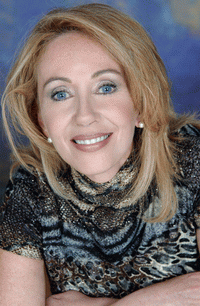 Sugar Cravings Heighten at Easter: Weight Loss Expert Offers Free Helpline Advice
April 2, 2009
London, UK – April 3, 2009 – Is there a particular time of year when people simply give up and give in to their obsessive sugar cravings? Some might argue yes. And that time is now.
"The Easter sweets season is certainly in the running for being a popular excuse time to allow your natural food cravings to take over your life", says Maryon Stewart, founder of the Natural Health Advisory Service, an advisory clinic created to help people deal with health, nutrition and aging issues naturally.
Stewart will discuss ways to overcome sugar cravings during a telephone helpline delivered on Wednesday April 8th at 8 p.m. To sign up, visit www.HelpMeLoseWeightForGood.com and take the online craving survey.
Cadbury′s Crème Eggs Break Records Year after Year
One of the most popular food cravings is chocolate. In the UK alone, one year′s output of Cadbury′s Crème Eggs weighs more than 1,500 African elephants. In the Middle East, people eat so much chocolate that if you laid out a year's worth of KIT KAT® fingers, it would stretch from Dubai to Beirut, and back.
These findings bring attention to the dilemma faced by many weight-conscious people, especially around the traditional Easter chocolate feeding frenzy. With such an alarming number of people snacking on chocolate and crisps instead of proper meals, it's no wonder most people find it impossible to shed their excess pounds.
In the UK consumers spend more on chocolate and sweets than on tea, coffee and biscuits combined. If you took the advice of the advertising slogan "A Mars a Day Helps You Work Rest And Play", which was launched in 1959, you would have eaten nearly six tons of Mars bars by now.
That's like eating the equivalent of one bull elephant.
It is time to time to book yourself into rehab for your obsession?
Craving food, particularly chocolate, is a chronic compulsion, affecting a staggering 75 percent of women in the UK to some degree; with almost two thirds admitting that chocolate is a problem according to a Natural Health Advisory Service survey.
"Females aren't alone in their obsessive love affair," says Stewart. "Research shows that men crave chocolate just as much. The difference? Women seem embarrassed about their consumption and will hide the wrappers in an attempt to keep the habit a secret. Men, on the other hand, tend to talk openly about how much chocolate they've wolfed down."
It′s when these cravings get the better of us that we begin to pile on the pounds. The very sight of the excess flab is so depressing that it often sends us scurrying off for another chocolate fix as a comfort.
While the craving syndrome is often overlooked and not well understood, it's far more common than most will admit. "In our years of research conducted at Natural Health Advisory Service, we regularly encounter individuals who are self-confessed chocoholics." say Stewart. "In fact, some admit to stealing their children′s Easter eggs. Others will strip the Christmas tree of chocolate ornaments late on Christmas Eve when nobody is looking."
And the reason is not simply a lack of willpower. Certain cravings have a deeper control over us, often as a result of specific nutritional deficiencies.
A food craving can be as powerful as an addiction to alcohol, drugs or smoking. And just as difficult to break the habit. In trying to overcome a particular food addiction, you can suffer withdrawal pangs that affect all aspects of your life.
If you think you may be hooked, take the online survey at www.helpmeloseweightforgood.com
Visitors can also find more information on food cravings in a video posted on the Stewart-hosted The Really Useful Health Show. And whilst you are there sign up for the telephone workshop with Maryon so that she can answer your questions personally and instruct you how to control your cravings naturally and get back into the driving seat.
About Maryon Stewart
Maryon Stewart is well known in both the UK and Australia as a pioneer in the field on non-drug medicine. She is the presenter of The Really Useful Health Show, author of 25 self-help books and founder of the Natural Health Advisory Service, an advisory clinic created to help people deal with health, nutrition and aging issues naturally. The NHAS is active in the fields of health education and research, and specializes in treating patients using scientifically tested natural methods without the use of drugs.
For more information contact
:
Tricia Ryan
Natural Health Advisory Service Press Office
Phone: 416-259-6611
Email: tricia@themarketingchefs.com
Website: www.helpmeloseweightforgood.com
Jan Howells
Natural Health Advisory Service Press Office
Phone: 01432 820610
Email: HasiH@aol.com
Website: www.helpmeloseweightforgood.com
Topics: