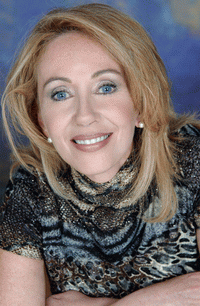 Low Calorie Gluten-Free Snacks For the Whole Family
October 5, 2009
Finding or making low calorie gluten free snacks can be fun for the entire family. More and more innovative gluten free snacks and ideas are popping up everyday and finding good ones is not as hard as it used to be. A great way to find these snacks is by conducting Internet searches, finding websites that offer recipes, buying cookbooks or joining a gluten free group where you can exchange low calorie snack ideas.
Rice is a grain that is naturally without gluten. Riceworks® Gourmet Brown Rice Crisps is a favorite snack which will help satisfy that need for crunchy foods. They're packed with amazing flavor in every bite and you can eat them plain or with your favorite dip.
Rice Chex™ can be used to make many healthy and low calorie gluten free snacks. General Mills has replaced the barley malt in this cereal with molasses making it great for those who need to avoid gluten in their diet. Combine this cereal with honey, ginger, banana chips, and almonds then bake it in the oven for a healthy low calorie snack.
Carrot muffins can be made with brown rice flour and you can lower the calories if you use the natural sweeteners found in raisins and other fruits instead of sugar or sugar substitutes. Try a twist on these muffins by using bananas, pumpkin and blueberries for a great low calorie taste.
Many companies are now offering low calorie, low carb, and sugar free snacks that contain no gluten. Some of these prepared snacks are flax seed mixes, garlic crackers, cheese chips, almond crunches, and rosemary cheese snacks. You can find a multitude of these types of products online.
Here are two snacks and appetizers that are low in calories and have no gluten.
• Baked banana bread using chia seeds and whey.
• Mushroom appetizers can be made with gluten free ingredients and stay yummy and low in calories.
For hot snacks, use your imagination and combine black or other beans or soy products with salsa or Pico de Gallo. These create a wonderful dipping sauce that can be used with gluten free crackers or tortilla chips. Good for afternoon snacks or party appetizers, these are filled with flavor.
Put a twist on your snack biscuits by using ingredients such as yogurt, lemon zest, and flax seeds. A good low calorie and gluten free blog recipe exchange site can be found at www.teafactory.wordpress.com.
Other great snacks without gluten and are low calorie include:
• Dried fruits and nuts
• Rice crackers with tomato or salsa
• Low fat microwave popcorn
• Fresh fruits
Looking through your local health or grocery store you can also find gluten free low calorie snack bars and tasty treats to satisfy your sweet tooth.
Even with a gluten intolerance there are many ways to enjoy snacks that are also low in calories. Your entire family will enjoy low calorie and gluten free snacks and at the same time will be eating healthy and interesting flavors. Search the Internet, buy a cookbook, talk with friends or start your own gluten free, low calorie blog to keep your diet low in calories and carbs while still enjoying delicious foods.
Don't feel trapped by celiac! Become empowered and learn how to live an active life with healthy foods that won't leave you feeling deprived. Visit http://glutenfreesnacksforme.com/ for celiac information, gluten free recipes, and restaurant tips.
For more information contact
:
Tricia Ryan
Phone: 416-259-6611
Email: tricia@themarketingchefs.com
Website: www.glutenfreesnacksforme.com
Topics: